Christmas Nibbles and Cocktails
3rd December 2011
... Comments
---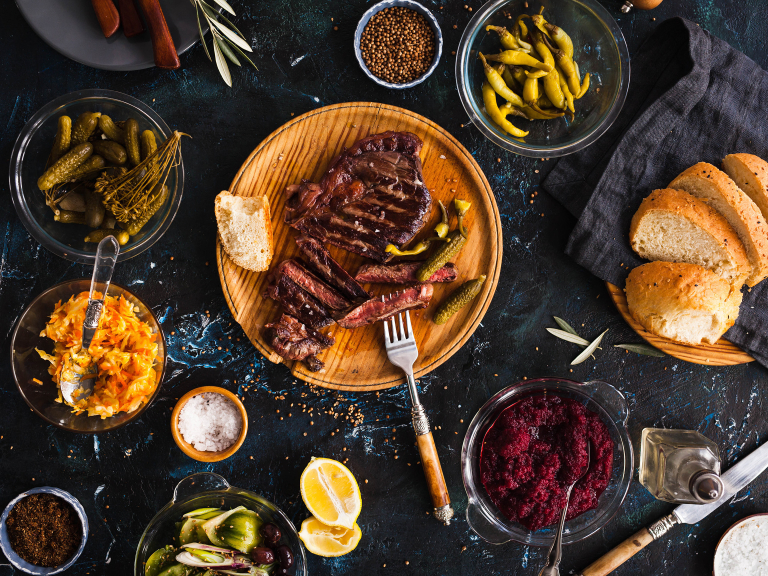 Here are a few Christmas cocktails and nibbles to get you in the mood
Christmas Nibbles
Sugar & Spice Nuts
Ingredients
2 tbsp olive oil
500g mixed nuts such as pecans, brazils, cashews, pistachios, almonds, walnuts 
1 1/2 tsp ground mixed spice 
1 tsp chilli powder 
1 tsp sea salt 
3 tbsp soft brown sugar
Method
Lightly oil a baking tray or line with non-stick baking paper. Heat a frying pan over a medium heat and add the oil and nuts. Toss around until the nuts are becoming golden. Stir in the mixed spice, chilli powder and salt. Toss for about 30 seconds and then sprinkle over the sugar. Turn around in the pan until the sugar begins to caramelise and coat the nuts.
Tip out onto the baking tray and leave to cool. Once cold, use your fingers to break up the nuts that have stuck together and keep in an airtight container until needed. Top tip: These can be made days before and stored in an airtight container. You might want to make double, so you have plenty to nibble on over Christmas
Christmas Cocktails
Snowball
Don't diss your Granny and Aunty Mabel's favourite traditional Christmas drink. This is a smooth blend of delectable Warninks Advocaat and lemonade with a dash of lime juice. Keep the drinks chilled in the fridge and then simply pour into a glass and add a cherry!

Blue Fizz
If you're pushing the boat out and having a bottle of champagne with your Christmas lunch main course, adding a dash of cocktail liqueur can transform it to something even more exotic. So why not add a dash of De Kuyper Blue Curaçao to create a Blu Fizz cocktail. Or if blue is not your colour, try a classic Kir Royale made with champagne and a generous dash of De Kuyper Crème de Cassis.
Wishing you a very Happy Christmas!