Andy Gordon opens new butcher's shop in Stonehaven near Aberdeen
6th July 2010
... Comments
---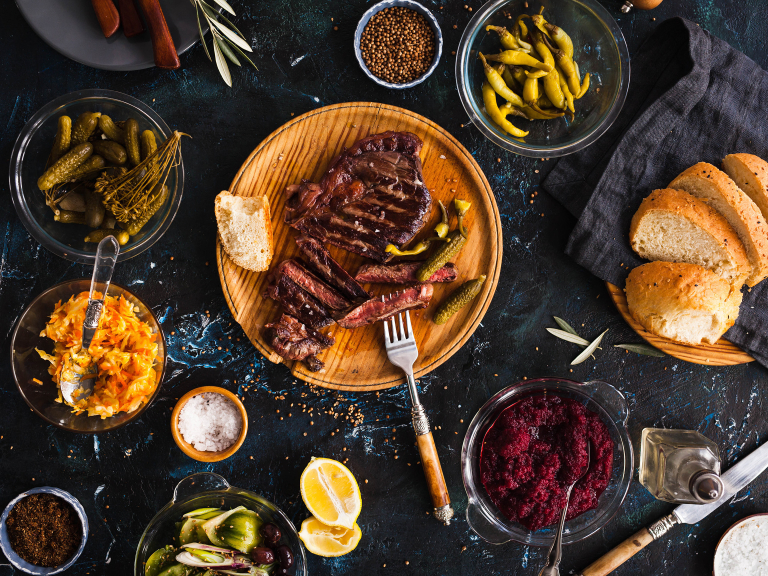 Andy Gordon who has been trading successfully in Chattan Place in Aberdeen has now opened a new butcher's shop in Stonehaven's Evan Street.  
Butchers in Scotland have a larger share of the fresh beef, lamb and pork market than their counterparts in the rest of the UK, according to Quality Meat Scotland research. This revival of consumer support for butchers' shops appears to be in stark contrast with other independent retailers.
Douglas Scott, Chief Executive of the Scottish Federation of Meat Traders Associations, pointed out that many butchers shops have widened the range of products they sell to include ready-meals and even "whole meal solutions" including prepared vegetables, biscuits and cheese. 
"There is a growing recognition that the butcher's shop is the place to go if you want to source well prepared and caringly matured meat.  Many have also developed their links with local eateries and supply them with locally reared produce which is often a real selling point for discerning gastro-pubs. 
Andrew Gordon added: "This is something of a homecoming for me because I trained and worked as a butcher in Stonehaven for more than a decade and we are delighted with the response on our opening day.
We hope that this venture will follow in the footsteps of our Aberdeen shop which has rapidly established a reputation for quality products in luxury surroundings offered by a dedicated and professional team."