Buckets of Bubbles
about us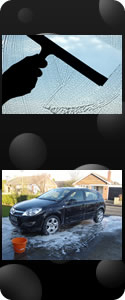 Quality Window cleaning and Car valeting
<?xml version="1.0"?>
Buckets of Bubbles Specialising in Window cleaning and Car valeting buckets of bubbles offers - Professional cleaning at fantastic prices .
Window cleaning

Gutter cleaning and repairs

uPVC cleaning and protecting

Conservatory roof cleaning
Mobile hand car wash from only £6 (prices vary on size of car/van) Please contact us for more information.
Car valeting:
Interior valeting:
- Odours eliminated
- Stain removal
- Dusting and vacuuming
- All surfaces cleaned
- Mats and carpets scrubbed clean
- Windows cleaned
- Shine applied to certain surfaces

Exterior valeting:
- Polished using high quality wax
- Help lower scratch visibility and possibly remove them
- Tyres and plastics blackened and protected

All work is available on a one off bases or a regular and reliable schedule suited to you.
Contact Josh Smith on: 07813 620514
Buckets of bubbles is a trading name of Josh Smith.
Contact Us

York and surrounding areas