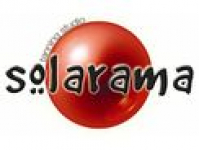 Solarama
6 Royal Arcade
WORTHING
West Sussex
BN11 3AY
T:
01903 209020
about us
Want a deep, dark tan to make you look good and ooze confidence? Then visit Solarama Tanning Studio - one of the best tanning salons in Worthing!
Worthing town centre's ONLY tanning studio!
---
Established for nearly 10 years, Solarama prides itself on offering fast, effective and safe vertical tanning not only to their dedicated long-term customers but to anyone looking for a fabulous golden tan. Their staff are professional and friendly and strive to deliver a fantastic service.
---
Tanning Services
As a member of the Sunbed Association, Solarama promotes safe, sensible tanning practice and the staff are fully trained to give you the expert advice on use of the sunbed equipment to ensure you achieve the tan of your dreams both quickly and safely.
As a compliment to our continually popular sunbeds, we are now Spray Tanning!
After a quick consultation with an in house technician, you will be bronzed within 20 minutes.
Sunless tanning, is a quick and easy way to obtain a bronzed look for that all important occasion or every day glow. After you spray tan treatment, you will be given after care instructions from the technician, with a chance to buy some of the leading after care products in store!
Whether you want a tan just before your holiday, wedding or special occasion, or you are an all year round tan fanatic - the staff at Solarama in Worthing will help you achieve that tan you've always dreamed of both quickly and safely.
Teeth Whitening
One of the most popular trends at the moment is Teeth Whitening, and you guessed it, we are doing it here at Solarama!
Within your hour appointment you will be talked through the processes of 'Teeth Whitening' and receive 2 x 25 minute sessions under our powerful 'light'. We guarantee to make your teeth 4-6 shades lighter, with most clients achieving 10-12 shades within the first session! We can even assist you to take impressions of your teeth to continue your whitening treatments at home!
---
Tanning Products
Solarama is known for offering the best selection of tanning lotions and accelerators. We are committed to the use of lotion as it not only keeps your skin deliciously moisturized, but it also delivers deeper, darker results in a shorter space of time!
A high quality lotion will also work to prevent pre-mature ageing of the skin and some contain the addition of streak free bronzers for that added bronze glow.
The product range includes leading brands such as: Norvell, Fiesta Sun, Californiatan and more.
You will also find a range of herbal slimming tablets in-store! Simply Trim is an innovation in dietary supplements and have proved hugely popular with many of our customers - ask studio staff for more details.
Plus, for those who choose not to use sunbeds, Solarama are stockists of Whitetobrown - one of the most fabulous self-tan ranges to hit the market in years! Ask staff about this glorious re-juvenating self tanning cream that delivers a long lasting golden tan.
---
Opening Hours
Monday - Friday 10am till 7pm
Saturday: 10am till 6pm
Sunday: 12pm till 4pm (seasonal, please see instore for details)
---
Please mention thebestofworthing when you contact Solarama
find us here

offers

find us on facebook