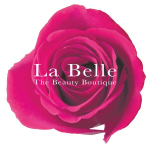 La Belle - The Beauty Boutique
72 Brighton Road
Worthing
West Sussex
BN11 2EN
T:
01903 641517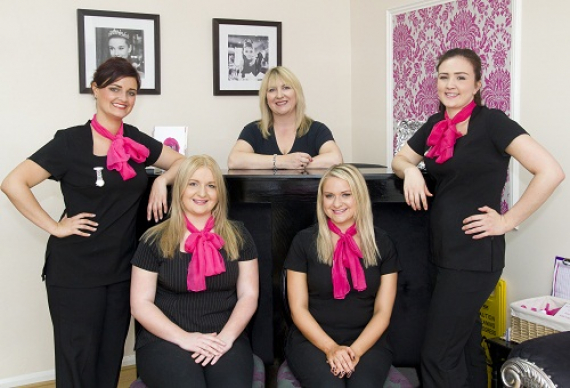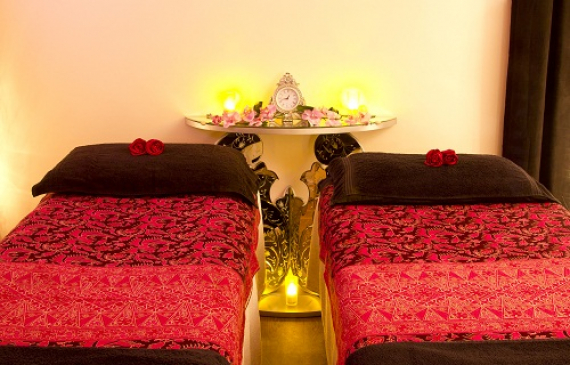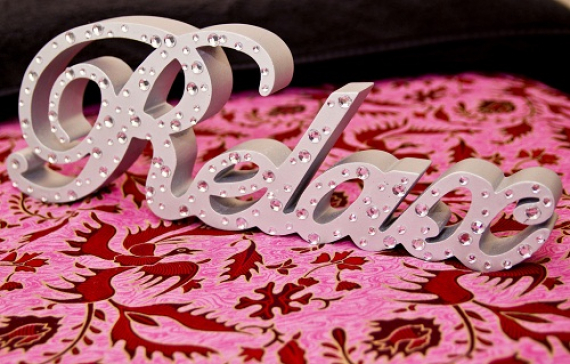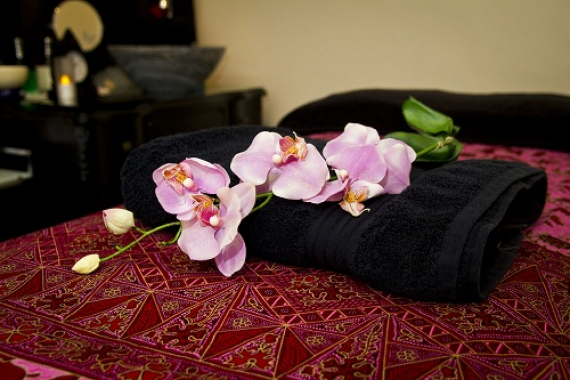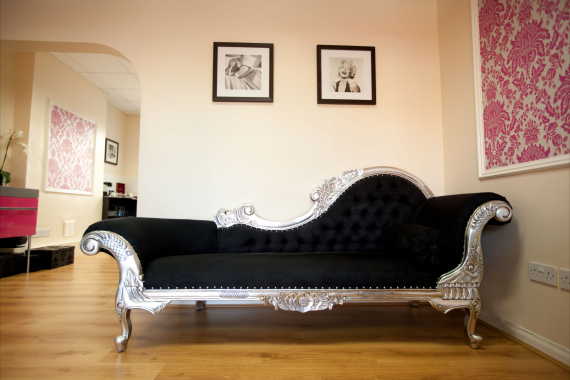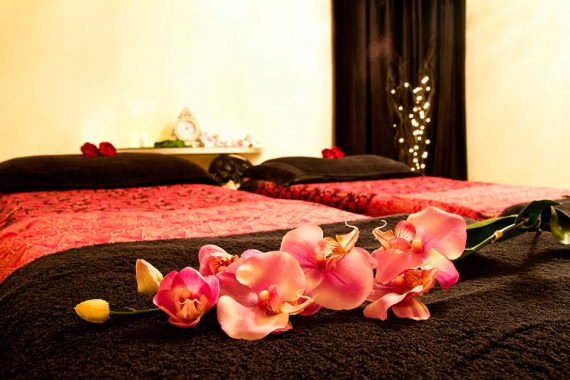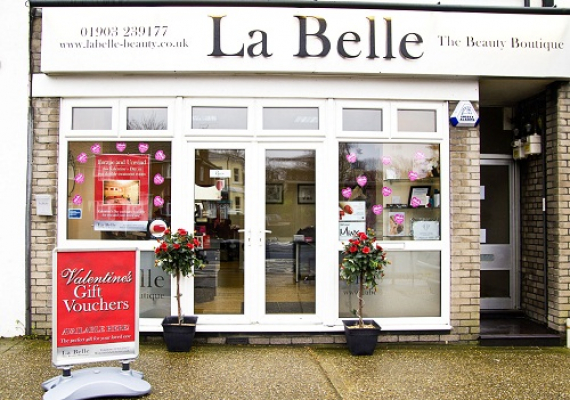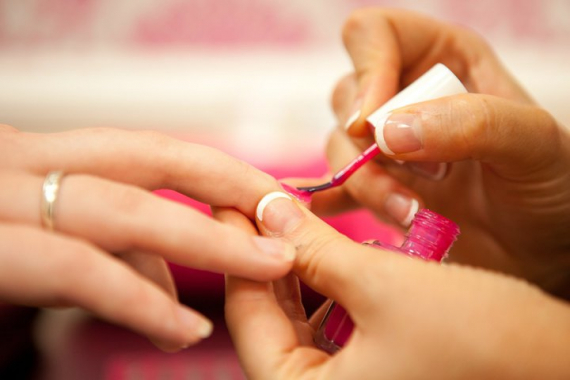 about us
La Belle - The Beauty Boutique is a high end salon in Worthing, offering a first class and professional service with a personal touch.
La Belle - The Beauty Boutique… is the perfect place to be pampered and relax. Sonia Martin, the owner, has created a stunning boutique salon which not only looks the part but plays host to the best products and treatments.
La Belle offers an exclusive set up to fit your needs. Their two luxury American pedicure chairs and couples treatment room means you can enjoy your pampering treatments along with a friend or loved one, allowing you to spend some quality time together.
---
The beautiful decor is the ideal location for your baby shower, birthday or hen party. We will close for your private function, allowing you to relax and enjoy yourself with food, drink, a glass of champagne and a half hour treatment of your choice from a manicure, pedicure, massage or facial.
You can decorate; bring in a cake, put up balloons and set the mood with the music of your choice. If you are looking for the perfect party that suits all ages for only £30 per person, contact La Belle.
---
Nora Bode OXYjet
La Belle are now offering the latest Nora Bode OXYjet facial , the latest beauty treatment adored by Hollywood A-listers which eradicates the need for invasive cosmetic surgery.
OXYjet uses pulses of pure oxygen pressure to shoot a special blend of active ingredients, 'Beauty-Tox' , into the deep layers of your skin.
This amplifies the collagen in the skin, smoothing lines and wrinkles and giving you a softer, younger looking complexion.
Whether you opt for a one-off rejuvenation or a regular course of treatments, OXYjet is the world's most effective oxygen system for your skin, allowing you to say GOODBYE to Botox, and HELLO to Beauty-Tox.
---
Microdermabrasion
Rejuvenate your face by giving it one of La Belles microdermabrasion treatments. This system of intense exfoliation and resurfacing stimulates the circulation and blood flow to the area, giving you younger looking skin.
Results are visible immediately; this non-surgical and painless treatment can help treat ageing skin, stretch marks, acne, pigmentation, blemishes and signs of ageing.
---
Massage
Offering an extensive range of massage treatments La Belle's relaxing treatments give you the tranquillity you need to relax and unwind. The double treatment room means that you and a loved one can spend some quality time together whilst being pampered.
With a wide variety of massages to choose from including Indian Head massage, Swedish Aromatherapy and Hot Stone you can forget about the stress of everyday life and find true tranquillity.
---
Essie Manicures & Pedicures
La Belle is the only salon in Worthing to boast two luxury pedicure chairs with a built-in massage system and whirl pool foot spa. So why not drift away with a relaxing back massage while your feet are being pampered to perfection with one of our pedicures.
The staff at La Belle know how frustrating it can be when you have had your nails done and they chip and smudge immediately. They have gone out of their way to find new products and systems to give you the perfect finish that will last.
Minx is the latest must have craze in the nail industry. A unique pre-designed foil with no drying time and no smudging!
The foil comes in various designs including some super shiny metallic, and using heat, the Minx adheres to the nail and lasts for 4-6 weeks on your feet and up to one week on your hands (depending on your lifestyle).
Shellac system has now arrived at La Belle. This high bred nail colour is guaranteed to last two weeks, with no chipping or smudging. It glides onto your nails like any other polish with all of the benefits of gel nails adding protection and strength but without the damage.
The unique UV3 technology will leave your nails looking flawlessly shiny with no drying time. So if you want lasting results from your manicure and pedicure book an appointment at La Belle.
---
Lash Perfect Eyelash Extensions
Ideal for every day, special occasions, weddings and holidays these natural feel eyelash extensions means there is no need to apply mascara or use eyelash curlers. You can shower, swim and sleep with no issues.
With a natural curl and in a choice of thickness, colours and lengths you can choose the style to suit you. Hassle free, the Lash Perfect Eyelash Extensions require no maintenance, but if you want to continue wearing the lashes all you need to do is pop in every two weeks for a top up.
---
St Tropez Spray
If you are looking for a natural, streak free tan, La Belle is the expert at the St Tropez Spray Tan. Your sun-kissed glow will last up to a week without the harmful effects of sun exposure.
---
La Belle - The Beauty Boutique Also Offers:
Nora Bode Microdermbrasion and Oxygen Facials.

Aromatherapy Facial and Massage Treatments,

Jane Iredale Mineral Make Up,

Lash Perfect Eyelash Extensions,

Eyelash and Eyebrow Tinting,

Fibreglass and Silk Nail Extensions.
---
Whether you want to treat a friend, a relative or yourself, book an appointment today!
Gift Vouchers Available.
For regular updates on treatments and offers click to follow La Belle on Facebook and Twitter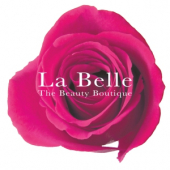 Labelle takes on a new Beautician
2nd April 2013
Author: thebestofworthing .
0 Comments
find us here

our videos

follow us

find us on facebook

thebestof awards