Bassetlaw Hospice
about us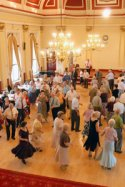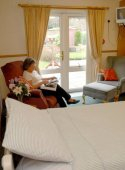 Bassetlaw Hospice near Worksop provides superior quality care and support for local people as the centre of specialist palliative care within Bassetlaw. This is one of the most deserving charities in our area but Bassetlaw Hospice need continuous help from the local community and business to help raise funds and ensure the hospices work continues.
Bassetlaw Hospice near Worksop.
Delivering superior quality care and support for patients within the Bassetlaw area
Bassetlaw Hospice gives superior quality care and support to patients, their carers, and families.  They provide a warm-hearted, friendly, secure and safe environment and make patient's lives more comfortable.
Located in a quiet setting behind Retford Hospital, Bassetlaw Hospice is the only centre of expert palliative care within Bassetlaw. 
Expert Patient Care     
Working with a variety of health and social care agencies, the Hospice focuses on the effective control of troublesome symptoms which affect quality of life.   
As well as ongoing care for patients towards the end of life, the Hospice welcomes up to 50 Day Care patients every week and patients who need emotional support, respite care or recuperation.
There are also drop-in sessions in Worksop for cancer survivors, the bereaved, and those caring for someone with long-term illnesses.  
To find out more about Bassetlaw Hospice click here    
Bassetlaw Hospice Needs Our Support       
The hospice aims to raise £250,000 every year to help support this vital service for the local community.
The Charity is confined to fundraising within Bassetlaw, and this sum is raised partly through fundraising events the hospice themselves run and their Charity Shops in Worksop and Retford, but mainly thanks to generous support of the community, local businesses, schools and other organisations.
Local Business Can Help Bassetlaw Hospice       
The Hospice is enthusiastic about building relationships with local businesses and
organisations.  Some of the many ways to get involved are: 
Sponsorship

 

Merchandise

 Donation

 

Event Organisation

 

Dress Down Days

 

Charity of the Year

 

Payroll Giving

 

Jumble Sale Days

 

Collecting Tins

 

Recycling Match Giving      
If you can support them Bassetlaw Hospice will do all they can to give you publicity for the work you do for them.
To find out how your business can help, please click here         
How Individuals Can Help 
DONATIONS
One off Donations

 

Virgin Money Giving

 (Sponsoring)

 

Donate in Memory

 

Leave a Gift in Your Will

Standing Order

 Regular

Payments

Gift Aid Your Donation

 (this costs you nothing but makes a massive difference to the hospice) 

 
Further information on gift aid donations available here     
Other Ways Individuals Can Help                
RUN FUNDRAISING EVENTS - click here for information 
VOLUNTEERING
Bassetlaw Hospice always has opportunities for volunteering such as:    
Day care volunteers

 

Weekend volunteers

 

Volunteer receptionists

 

Volunteer drivers

 

Volunteer fundraisers

 

Charity shop volunteer   

 
EVERY CLICK 
Everyclick is a web-based company which provides simple and effective ways to raise funds for the UK's 200,000 charities, including Bassetlaw Hospice.
Using Everyclick means you can Give as you Live,  make Donations, build online fundraising pages and create fundraising groups.
By using Give as you Live your chosen charity benefits by around 2.5% for every pound you spend.  If you purchase goods at £100 your charity could receive £2.50, without it costing you anything extra! 
If you make Everyclick your online search engine, you can raise money for Bassetlaw Hospice without even thinking about it!
Take a look here to find out about Everyclick and how you can help your favourite charities.
---
Contact Bassetlaw Hospice Appeal
for more information on making a donation
on
01777 710444
alternatively email: give@bassetlawhospice.org
---
Bassetlaw Hospice Charity Shops 
By selling a variety of items donated by the local community Bassetlaw Hospice Charity Shops in Worksop and Retford raise indispensable funds.
Click here to find out more about Bassetlaw Hospice Charity Shop in Worksop. 
---
Please tell Bassetlaw Hospice that you found them through The Best of Worksop 
Hospices in Worksop - Charities in Worksop 
The Best of Worksop  
 Anston, Barlborough, Blyth, Carlton in Lindrick, Clowne, Creswell, Dinnington, Edwinstowe, Gateford, Harthill, Langold, Maltby, Oldcotes, Ollerton, Rhodesia, Shireoaks, Whitwell, Woodsetts, Worksop
Contact Us

Bassetlaw Hospice
Cedar House
North Rd
Retford
Nottinghamshire

DN22 7XF

find us on facebook