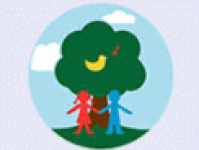 Dees Day Nursery
2 Mansel Road
Wimbledon
London

SW19 4AA
T:
020 8944 0284
M:
07712 278 712
about us

When you're looking for the highest quality nursery schools in the Wimbledon and SW19 area you know you've come to the right place at Dees Day Nursery
Click the MAP icon to locate Dees Day Nursery
in Wimbledon SW19
---
Dees Day Nursery - Wimbledon
A nursery school providing the highest standards of childcare where your child can play and learn - ideally located in central Wimbledon
Tel: 020 8944 0284
At Dees Day Nursery we aim to provide the highest quality of daycare during your child's pre-school years in a safe, loving, homely and stimulating environment, encouraging the children to develop physically, socially and emotionally.
The welcoming nature of our nursery school allows for parents and guardians to get fully involved, working together towards the desirable outcome of their children's learning.
We offer a full range of nurseries services and flexibility to meet your needs:
Daycare for three months to five year olds in a homely environment
A relaxed and friendly nursery with freshly prepared meals
We offer flexibility to meet parents' needs
Located less than 5 minutes walk from Wimbledon station
Safe and secure nursery school premises with well equipped rooms and garden area
Nursery education follows early years curriculum
We have over 10 years experience with an excellent OFSTED report
We offer competitive prices and a pick-up service is also available
Our nursery school is open throughout the year, Monday to Friday 7.30am - 6.30pm
---
What OFSTED reported about Dees Day Nursery in Wimbledon - March 2006
"Space is used well giving the children the opportunity to move freely without hindrance."
"The quality of teaching and learning is good. Children are interested and very motivated to learn."
"Parents are provided with good information on their child's general well-being."
---
At Dees Day Nursery parents are reassured that their child is being cared for, listened to and appreciated as an individual in a safe, caring and stimulating environment.
Our qualified and dedicated staff provide day care based on a programme of creative, educational and social activities designed, using some Montessori methods, to encourage the children to absorb knowledge through their inquiring minds and freedom to explore.
The small group sizes at Dees Day Nursery ensure children receive individual attention and develop at their own pace to reach their full potential. Nursery education enhances the quality of childhood and understanding of later life, but must be fun and meaningful for the child.
The day care we provide generates security, trust and independence as a foundation for life so that the children are comfortable and ready to move on to primary education with confidence.
---
Dees Day Nursery - Wimbledon
A nursery school providing the highest standards of childcare - ideally located in central Wimbledon
Tel: 020 8944 0284
---
Children receive an all-round nursery education, following the Early Years Curriculum:
Creative development
Communication, language and literacy
Mathematical development
Knowledge and understanding of the world
Physical development
Personal, social and emotional development
The childcare provided includes a wide array of fun activities so that children both Play & Learn:
French
Computer lessons
Tactile and Manipulative/Messy Play
Cookery
Ballet
Free play
Outings - local parks, shopping centre, library and other places of interest
Children's Birthdays/Festivities

Dees Day Nursery - Wimbledon
A nursery school providing the highest standards of childcare where your child can play and learn - ideally located in central Wimbledon
---
Dees Day Nursery
2 Mansel Road
Wimbledon, Merton
London SW19 4AA
Tel: 020 8944 0284
Please mention
The Best of
Wimbledon and Merton
when calling
Dees Day Nursery
for nurseries and nursery schools in
Wimbledon and Merton
© thebestofwimbledonandmerton