BNI Wimbledon Lakeside Chapter
(

2

reviews)
about us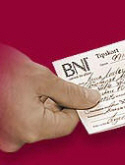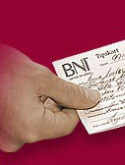 Dynamic and effective business support and networking throughout the Wimbledon, Merton and the South West London area from the world's leading networking organisation.
<?xml version="1.0"?>
---
BNI Wimbledon Lakeside
Dynamic business support and networking and business referrals throughout the Wimbledon and Merton area - for businesses large and small
BNI Wimbledon Lakeside is a young dynamic BNI (Business Networking International) chapter having been established since 2000. We meet every week for a highly productive business breakfast.
BNI Wimbledon Lakeside covers the entire Wimbledon and Merton area, and is part of the UK BNI and with over 2,700 active chapters, and 54,000 members. BNI is the most successful business referral organisation in the world.
There are currently over 20 members enjoying effective business networking in Wimbledon, and the group is currently looking for more. If the primary activity of your company is one which is not currently represented - please see our website through the link in our contact details above - then this is a unique opportunity to build your business in one of the most efficient and rewarding ways available.
Business Breakfast
BNI's business support and networking meetings are held every Thursday at 6.45 am at a central location in Wimbledon, London SW19. Check our website HERE for the location of our meetings. Each networking meeting finishes at 8.30am promptly giving members plenty of time to get into the office.
Every business breakfast support and networking meeting has a structured agenda which begins with a delicious breakfast, and culminates with members passing new business referrals to each other. The simple BNI philosophy is: 'givers gain'. In other words, "you give me business and I will want to give you business".
---
BNI Wimbledon Lakeside
Dynamic and fun, but with serious business networking in mind
Please mention
The Best of Wimbledon and Merton
when contacting
BNI Wimbledon Lakeside
The Best of Wimbledon and Merton
Contact Us

Casa Nostra
48-50 The Broadway
Wimbledon
London
SW19 1RQ