Leo Bancroft London
about us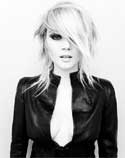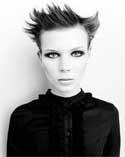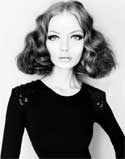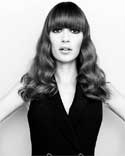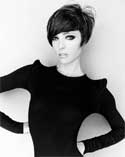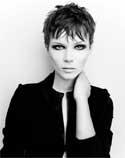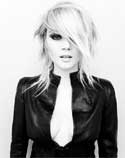 Experience the Difference with Celebrity Hairdresser Leo Bancroft of Weybridge
<?xml version="1.0"?>
An Education in Hair from Celebrity Hairdresser Leo Bancroft
SOUTHERN HAIRDRESSER OF THE YEAR 2010 Leo has been teaching hairdressing in London's West End since he was 21 years old. The nation first became aware of his talents when he appeared on channel 4's show The Salon, where he attracted 2.5 million viewers daily and received tens of thousands of votes to become one of the nations favouriteTV hairdressers. Since then his remarkable career to date has seen many amazing achievements, such as opening his flag ship Salon and Academy, working all over the world with the fashion industry, becoming the celebrities favourite TV stylist and winning a prestigious Award as one of the best hairdressers in the country at the British Hairdressing Awards. Leo's passion for hair is clear. This can be seen and experienced in the high quality of service provided by his artistic team in salon, as they reflect his personal philosophy and benefit from his award winning training techniques.
Clients include:
John Terry & Toni Terry, Peter Crouch & Abbey Clancy, Eamonn Holmes & Ruth Langsford .....
Leo become the new face of Tresemme, appearing in TV commercials, Ad campaigns and Billboards worldwide. Also, with friend and client John Terry, Leo has created his signature beautiful hair for the most talked about celebrity wedding of the year for the Chelsea and England football captain. Product companies are now eager for Leo to launch his first signature line and with Leo's first London salon also officially being launched in 2007, with plans already in place for expansion of his brand, Leo can only look forward to the journey ahead. Leo Bancroft is also listed in Who's Who Publication as Young Business Leader 2010
---
Leo is fast becoming known as "the new rising star of hairdressing".
---
Visit Leo's beautiful new salon in Oatlands Village, Weybridge and you will certainly experience the difference. But, what is the difference you can expect at the Leo Bancroft hair salon?
they will listen to you and understand your needs
they are expert stylists and colourists
they care about you before, during and after your visit to the salon
their aim is to make you feel special
they value loyal customers and reward them
constant training in new hairdressing techniques ensures expert knowledge and advice at all times
a complimentary head and back massage is offered with every shampoo
---
A visit to Leo's salon in Weybridge really is a unique experience in hairdressing. Relax in the lounge area with its open fireplace upon arrival, before being escorted upstairs to the cutting lounge, with its plasma TV. For hair colour treatments, relax in Italian posture chairs and choose from the detailed drinks menu. Finally, enjoy your back and head massage in the private treatment room.
---
So, if you are seeking an exceptional hairdressing experience in the Weybridge area, Leo and his team of expert hairdressers would love to meet you.
Opening times of the salon are
Tuesday 9 am to 9 pm
Wednesday 9 am to 6 pm
Thursday 9 am to 9 pm
Friday 9 am to 6 pm
Saturday 9 am to 6 pm
Please click here to visit Leo's website for full details on treatments and pricing at the salon.
---
Stylist Recruitment Opportunity at the Leo Bancroft Hair Salon - if you are an aspiring young stylist with bags of potential, then Leo would love to hear from you. Please call the salon on 01932 844443 to hear more about the fantastic career opportunities available or download an application form from Leo's website.
---
Please let Leo know you found his hair salon on The Best Of Weybridge
Contact Us


116 Oatlands Drive
Weybridge
Surrey
KT13 9HL

thebestof awards