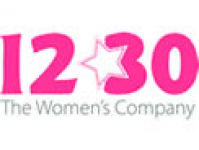 12:30 The Women's Company
c/o Esteem
Portsmouth Road
Esher
Surrey
KT10 9LN
T:
020 8224 6150
about us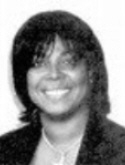 Mixing Business with Pleasure - Business Support and Networking Group for Women in Weybridge and the surrounding areas.
THE WOMEN'S COMPANY HAS ARRIVED IN ELMBRIDGE - A BRAND NEW NETWORKING CHAPTER HAS OPENED!
BUSINESS SUPPORT AND NETWORKING FOR WOMEN IN WEYBRIDGE AND THE SURROUNDING AREAS

1230 The Women's Company (TWC) is a dynamic membership organisation for business women to meet and network with likeminded business women in the Elmbridge Area.
If you're a business woman based in Weybridge, Walton-on-Thames, Cobham, Esher or the surrounding areas, there is no better way to network locally. The Women's Company meets in Esher on the 2nd Tuesday of every month at Esteem (formerly Moore Place).
The lunch meetings start at 12.30 pm and are relaxed, informal, fun and productive. Members and guests can network informally as well as having the opportunity to present a one minute business talk on their own activity. By prior arrangement, members can also present for 5 minutes in more detail.
---
Lunch Manager, JoJo, a successful business woman herself as an independent distributor for Forever Living, who market and retail natural healthcare products, as well as organising corporate events, says "I'm delighted to be hosting the TWC Lunch in Esher - I truly believe networking is the best way forward in this day and age for independent businesses to flourish".
JoJo creates a friendly and welcoming environment for all her members and guests. She offers mutual support, inspiration and learning. She reguarly organises workshop events for members and guests too which take place prior to lunch. Why not visit the website above for full details on forthcoming workshops in Esher.
---
So,if you are seeking business support and networking opportunities locally in the Weybridge area, why not come along to 1230 The Women's Company in Esher, have a glass of wine, a fabulous lunch and take the opportunity to market your business and yourself. And, meet some new friends in the process!
Please give JoJo a call on 0208 224 6150 to find out more about the next lunch meeting in Esher. Esher, near Weybridge, is just off the A3, so is easily accessible in and around the Surrey area.
Please let JoJo know you found her new business support and networking group on The Best of Weybridge