Healthy Healing
about us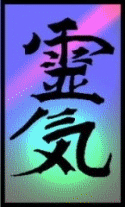 Rebalance your life with an holistic massage from Healthy Healing, Broxburn, West Lothian.
<?xml version="1.0"?>
Soothe your troubles away with a massage from
Healthy Healing in Broxburn, West Lothian
Experience the benefits of a massage, from the healing hands of therapist Renee Patterson in Broxburn, West Lothian. Renee is a fully qualified therapist in holistic massage and is also a Certified Reiki Master and Teacher. Renee treats every client as an individual and with her knowledge and experience in Reiki and massage treatment, she can help you rebalance your life.
Reneeis also the holder of a Massage and Pregnancy Diploma from the Association of Physical and Natural Therapists and is currently studying with the National Childbirth Trust for Antenatal Teaching.
---
New Service!
Renee is a Birth and Postnatal Doula-Birth Companion who trained with Adela Stockton of Birth Consultancy.  A Doulas role is to mother the mother through the last few months before labour and birth, being there with her through her labour and birth and also as a helper in the week or two following birth.  Doulas support the mum and dad through this special time and a recent survey (2008) of working Doulas in the UK provides statistics which indicate that having a Doula reduces rates of caesarean births, epidurals, inductions and medical pain relief. A Postnatal Doula assists mum in establishing breastfeeding.  Renee will be on call 24 hours a day for 4 weeks for and expected birth and visit with parents 2 or 3 times before the Birthday.
---
REBALANCE YOUR LIFE WITH HOLISTIC MASSAGE FROM HEALTHY HEALING IN BROXBURN, WEST LOTHIAN
TEL: 07970 064 742 FOR AN APPOINTMENT
---
Massage treatment can help you feel soothed and relaxed, but it can also aid:
Digestion & Waste Removal
Skin Tone & Condition
Energy Levels
Sleep
Stiffness
Back pain
Headaches
Respiratory Problems
Renee embraces holistic massage and her techniques include Ayurvedic massage from India and Swedish massage. Her treatment will be tailored to your individual needs and requirements, taking into account your family medical history. She provides massage during pregnancy and offers post natal care. After a massage you will feel calmer and uplifted and more in tune with your body.
---
SPECIAL OFFERS!
Full Body Massage £25.00
Reiki £15.00
Monday to Friday 11am to 3pm
---
Reiki
As a qualified Reiki Master, Renee offers Reiki healing treatment to her West Lothian clients. Reiki treatment dates back thousands of years and is a simple system of placing the hands on or above the client's body. Reiki is carried out fully clothed and supports the body's natural ability to balance and heal itself. Renee uses traditional Usui Reiki and Tibetan Reiki and being a trained Reiki Teacher, she also offers weekend training courses for those wishing to learn more about this healing treatment. Fees for Reiki training start at £125 for a weekend course.
---
Other Services
After a massage at Healthy Healing in Broxburn, you can continue to de-stress by taking home a relaxing music CD, which is available for purchase at £10.
Gift vouchers for massage and Reiki treatments are also available.
Healthy Healing is happy to arrange demonstrations on the benefits of holistic treatments for private parties, secular or religious groups, for up to 10 people.
---
FEEL THE BENEFITS OF A PROFESSIONAL MASSAGE
MAKE AN APPOINTMENT TODAY WITH
HEALTHY HEALING IN WEST LOTHIAN
Tel: 07970 064 742
---
Healthy Healing is located in Broxburn, West Lothian and offers evening and weekend appointments to accommodate the needs of West Lothian clients. Appointments with Healthy Healing can be arranged within the following times:
Mon, Tue: 9am-6pm
Wed,Thurs: 9am-10pm
Fri,Sat,Sun: 9am-6pm
---
Renee Patterson
Healthy Healing
173 West Main Street
Broxburn
West Lothian
EH52 5LH
Tel: 01506 852875
---
Please mention The Best of West Lothian when contacting Healthy Healing, Broxburn
Contact Us

173 West Main Street,Broxburn,West Lothian
EH52 5LH

thebestof awards