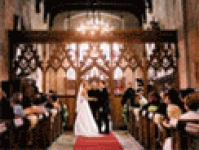 Wroxall Abbey Weddings
Birmingham Road
Wroxall
Warwick
Warwickshire
CV35 7NB
T:
01926 702 255
F:
01926 485206
about us

A truly unique wedding venue in a magnificent setting near Warwick, offering the perfect experience in every aspect of wedding ceremonies, wedding receptions, accommodation, spa and leisure.
Are you looking for the perfect Wedding Venue in Warwick or Warwickshire?
Wroxall Abbey near Warwick is one of the most unique wedding venues in all of England, offering historic wedding ceremony venues and receptions set amongst serene countryside and parkland. With a choice of elegant wedding venues and receptions, Wroxall Abbey cater from small intimate weddings to large grandeur weddings.
Wroxall Abbey boasts the perfect wedding venue near Warwick, be it for religious or civil wedding ceremonies. The Wren's Chapel epitomises the traditional country chapel. A listed building with over a thousand years' of history with a truly stunning interior, acoustics and ambience. Other wedding options at Wroxall Abbey near Warwick, include 6 venues of elegance, fully licensed for wedding ceremonies.
~ thebestof warwick highly recommends Wroxall Abbey for Wedding Receptions & Venues, Warwick ~
Perfect Wedding Day Photographs
The idyllic setting of Wroxall Abbey is perfect for achieving the most fantastic wedding photographs, with a backdrop of lavish gardens and buildings. The grand buildings and interiors also provide excellent indoor wedding photo opportunities.
Packages for Wedding Venues and Receptions, Warwickshire
Wroxall Abbey offer some excellent packages for wedding venues and receptions in their historic grounds close to Warwick, Warwickshire.
Visit www.wroxall.com for information on the wedding packages. Alternatively, speak to one of Wroxall Abbey's Wedding Co-ordinators and have every detail tailored to your needs.
Quality Accommodation near Warwick
Wroxall Abbey has over 70 individually designed bedrooms, all ensuite, retaining many historic features and original wooden beams. All easily accessible from Warwick, in the heart of the Midlands.
Spa and Leisure Facilities near Warwick
Wroxall Abbey, nr Warwick, have the ideal Spa & Leisure facilities for the run up to your wedding. Qualified therapists and professionals are on hand for all your health and beauty needs, offering everything from aromatherapy to massages and wedding day make-up.
* All photographs courtesy of Prestige Photography, nr Warwick.
For enquiries on Wedding Venues and Receptions, Warwick call Wroxall Abbey on 01926 702 255
or click to send e-mail
---
In addition to Wedding Venues and Receptions, Wroxall Abbey offer Hotel Facilities, Restaurants & Conferencing Facilities. Visit thebestofwarwick feature for Wroxall Abbey - Hotel Restaurants, Warwick HERE.
---
Please mention thebestofwarwick when contacting Wroxall Abbey, Wedding Venues and Receptions, Warwick - www.thebestof.co.uk/warwick
Wroxall Abbey, Warwickshire is listed in Weddings - Receptions & Venues, Warwick