The Tindalls Folk and Acoustic Band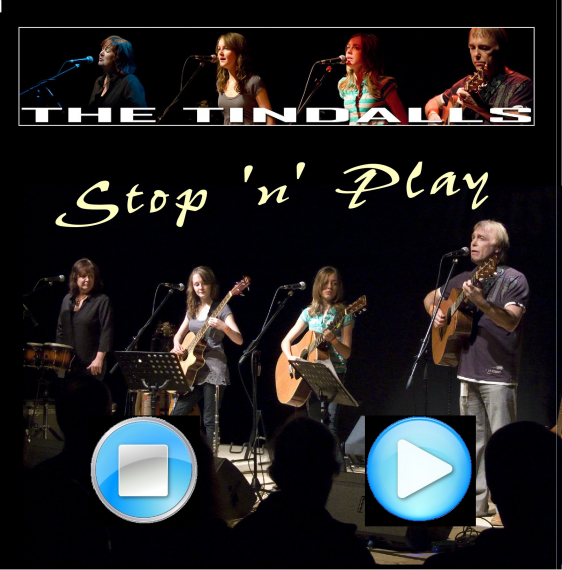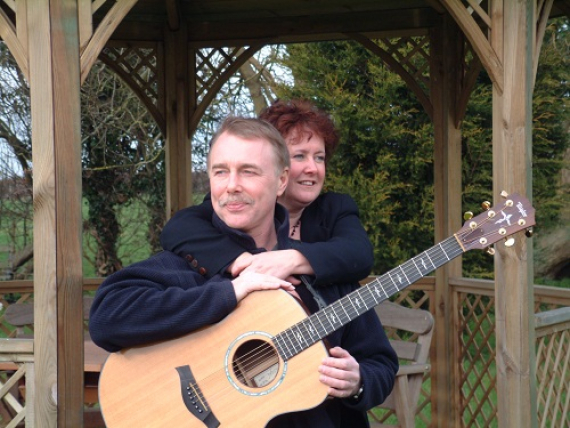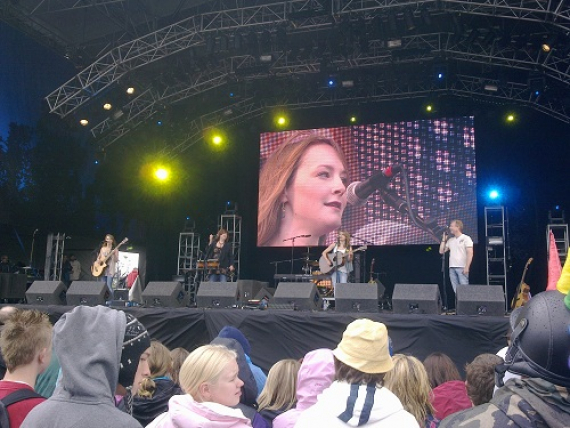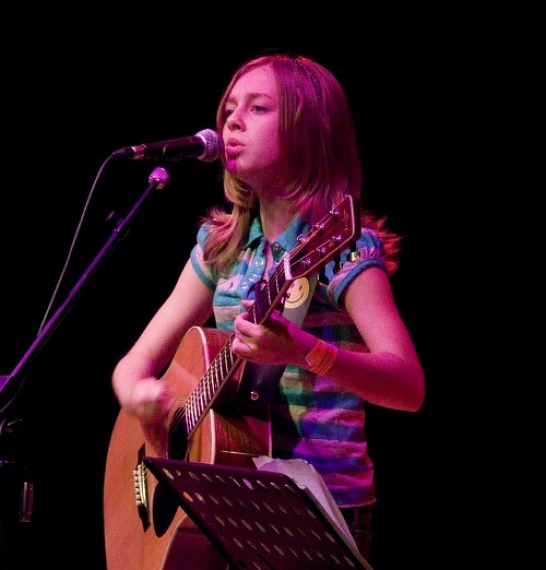 about us
A popular & talented, Banbury based, Folk & Acoustic Band who play a wide variety of music from James Taylor to Fleetwood Mac, Bruce Springsteen to Maroon Five etc. featuring daughters Sarah & Kathryn together with parents Paula & Stuart Tindall. They have played at many Folk Clubs & Folk Festivals across the Midlands & South as well as featuring at Fairports Convention's Cropredy Festival in 2010 on the same bill as Status Quo, Rick Wakeman, Little Feat & featuring on Bob Harris' Sky Arts Prog.
"The Tindalls" Folk and Acoustic Band
Perhaps you have heard us sing at a local Folk Club or Festival, saw us on Bob Harris's Sky Arts program about Fairport Convention's "Cropredy 2010", have come across one of our CDs, or maybe a "web-search" has pointed you here.
However you ended at our Web-site or our Promotional Feature on thebestofWarwick, "Welcome" and we'd be delighted if you would take a few minutes to take a look around, and to listen to what we are all about as an Acoustic Music Duo and as a Family Band on the Audio Clips pages or our web-site.
You can find out a little of our musical history and background, find out where we will be performing in the coming months and have the chance to sample some of our songs (in the "Audio Clips" section of our web-site).
Should you wish to buy one of our CDs, you can buy "On-line" using a credit card, or can order by post and pay by cheque or alternatively you can buy and download the songs from our CD as MP3 files.
Click HERE to see a youtube video of our performance at Cropredy 2010 as featured on Bob Haris's Sky Arts documentary:
____________________________________________
Folk Club, Folk Festival, Pub, Wine Bar and Private Function Performers:
With songs in our repertoire from Joni Mitchell to Billy Holliday, Bob Dylan to James Taylor and Fairport Convention to Fleetwood Mac, our music spans many "genres"of popular folk and acoustic music where Paula's powerful voice, together with Stuart's harmonies and many intricate finger-picking guitar styles (including Ragtime, Classical, Jazz and traditional Folk) ensure a varied mix of music, from songs to instrumentals.
Singer Songwriters:
More recently we have started to write some songs of our own which we have started to incorporate into our sets, one being included on the "Family Album" and more recent "Stop 'n' Play" CD. One of Stuart's songs, "Lucky Man" was performed at Fairport's Cropredy Convention in Aug 2010 to around 10,000 people.
Guitarist:
Stuart has also given a number of Classical / Jazz guitar concerts for local Charity Events and at Private Functions and performs regularly at Restaurants and Civic Events playing a mix of Classical, Modern Classical and Jazz pieces on both Nylon and Steel strung guitars.
We hope this has given you a flavour of the music that we perform, but please DO CHECK OUT OUR WEB-SITE where you'll find loads of Video and Audio Clips as well as being able to order any of our 5 released CD's.
If you are interested in bookings us for your event or venue, just drop me an e-mail or give me a call.
____________________________________________
A little on our Music and Background
We have been singing together at folk clubs and pubs from the early 1980's through to the mid 1990's in and around Cheshire, having first met at Sandbach Folk Club whilst Paula was still at college in Alsager.
Having moved to the Banbury area in 1997, and now with two small children (and no local baby-sitting service available), we took a break from performing. However after finding the "Ride-a-Cock-Horse" Folk Club in Banbury in 2003, and having been made most welcome, we started singing again. So after a number of bookings at local folk clubs and festivals, encouraged by friends and other musicians along the way, we put together a CD of our music in January 2005 (recorded at Blue Moon Studio, near Banbury) and plan to use this to help us secure future bookings at folk clubs and festivals wider afield.
Our Music
We have collected a wide range of songs and tunes over the past 20 years or so, influenced by many songwriting artists of our youth such as Bob Dylan, James Taylor, Paul Simon, Ralph McTell, Joni Mitchell, Lennon & McCartney etc..
As we started to go to Folk Clubs in the 70's and 80's, first to listen and then starting to play, we came across artists such as Harvey Andrews, Allan Taylor, Chris While, Arizona Smoke Review, John James and (more recently) Mike Silver. You will find some of their songs in our repertoire.
As well as singing Ballads and some traditional Folk Songs, influenced by performers such as John James and Martin Taylor, we also incorporated some Ragtime and Jazz Guitar tunes and songs into our set.
____________________________________________
Eclectic Guitar Styles:

Classical, Jazz & Ragtime styles on Nylon & Steel strung instruments:
As well as playing Steel-strung guitar in the Folk Duo with Paula, and with Paula, Sarah & Kathryn when appearing as "The Tindalls", Stuart is also an accomplished guitarist and performer in his own right.
Classically Trained Guitarist:

Having been classically trained, he has performed a number of concerts over the years and has provided background music at a number of formal Dinners and Charity events.
His Classical Guitar repertoire spans traditional pieces by composers such as Albeniz, Carcassi, Tarrega, Sor etc. but also includes Modern Classics, such as Cavatina, Shadow of Your Smile & Blue Moon and Jazz influenced pieces such as I've Got Rhythm, Georgia on my Mind, Take Five, Classical Gas, Anji....
From Classical to Jazz & Ragtime Styles:

Stuart has taken the classical skills, learned on the nylon strung guitar, and utilised these onto the steel-strung instrument and is an
accomplished Ragtime and Jazz guitarist, having been strongly influence by the playing of John James and Martin Taylor.
He is currently involved in a number of projects as a guitarist, which include having played at multiple Northamptonshire County Council
Civic Functions, local Charity Events and Restaurants in recent months and is looking to expand on the number of venues where he can provide background Classical / Jazz guitar for diners at lunchtime and evenings.
If you are interested in bookings us for your event or venue, just drop me an e-mail or give me a call.
____________________________________________
Contact Us

The Round House,
Marston Road,
Greatworth
Banbury
Oxon
OX17 2EA

our videos

follow us

This is a live stream from Twitter - not the voice of thebestof!

find us on facebook