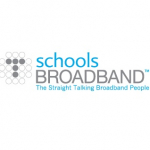 Schools Broadband
Suite 4
Dalesway House
ILKLEY
West Yorkshire
LS29 9LA
T:
01926 702339
about us

At Schools Broadband, our team of experts are on hand to provide you with the level of services you need for your school. You will never be mis-sold and we are so confident you will be delighted with our delivery, that we even give you a FREE TRIAL! What's more, at Schools Broadband you'll receive FREE UNLIMITED SUPPORT with all our services and unlike other broadband providers, there are no hidden costs by way of higher rate phone charges; you just phone our normal office Tel No:
Internet Broadband & Wi-Fi Services for Schools, Colleges & Universities:

Your school is now FREE to independently source your broadband services. Talk Straight to the professionals and SAVE £1000's on your high quality Broadband service. For example, a primary school in London saved over £35,000 over 5 years by choosing to work with Talk Straight Schools Broadband.
By using Talk Straight Schools Broadband services and our flexible, secure, content filtering you can rest assured that only websites deemed appropriate by your school's staff can be accessed. However, where we differ from the services provided by Local Authorities is how this access is controlled and managed. Individual schools can set their own limits, giving control to teachers and administrators rather than having to comply with centrally controlled restrictions.
Our Services include the following essential elements for providing schools with secure, reliable, high speed broadband connections.
Specialist Schools Broadband:
Keeping your school children & young adults safe while they are working is our Number 1 priority. We, at Talk Straight, are rapidly becoming the recognised leader in provision of specialist schools broadband.
Firewall, Antivirus, Antispyware, AntiSpam & Antimalware:
In addition to all the work done to protect your staff and students from malicious websites, Schools Broadband ensures that your firewall updates every hour for new viruses.
At Schools Broadband we can also double, treble or quadruple your broadband speeds by installing something called Bonded Broadband.
BT is currently rolling out Super-Fast broadband around the country and we can tell you if this is available in your area or when is expected to implemented. Our Schools Broadband package offers you download speeds of up to 40Mbs and a huge 10Mbs of upload capacity.
Should you require high speed schools broadband and you are in an area with no Super-Fast Broadband, Schools Broadband can install a Leased Line to your school. This is your very own fibre connection and you do not share this line with anybody else.
Straight talking GUARANTEE:
We are so confident you'll benefit from our broadband and content filtering solution (over your existing supplier) that we'll install it FREE for 2 months! If you don't like it, we'll simply take it out and reverse your network back to your old supplier. *Conditions apply.
Get in touch now to receive your FREE NO OBLIGATION QUOTATION.
Call us on 01926 702339 and mention you found this information on thebestofWarwick and check out more details on our web-site.