about us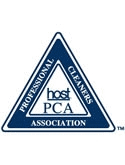 Professional Carpet and Upholstery Cleaners for businesses or homes in the London borough of Wandsworth
RPC Cleaning Services for Wandsworth
Big enough to deliver but small enough to care
 
When your carpets and upholstery need cleaning, whether home or office in Wandsworth,  RPC Carpet and Upholstery Cleaners are the people to call.  Let RPC Cleaning Services show you how their cleaning systems work on even the highest traffic areas such as hallways, office receptions or shopping areas.

Dry Carpet Cleaning
Specialising in the Host Dry Extraction carpet Cleaning System for busy shops and offices so there is no need to take the carpet out of service whilst it's being cleaned! A simple and effective method for deep cleaning your carpets anytime without the inconvenience of getting them wet. 
Wet Carpet Cleaning
For those areas that can be left for a short while to dry RPC Cleaning Services also offer hot water extraction carpet cleaning service.
Upholstery Cleaning
RPC Cleaning Services can clean all manner of fabrics to include Suede and leather.  To prevent over wetting the Company uses Von Schrader Espirit for most upholstery cleaning which is a low moisture soil extraction system.
Rugs and Curtain Cleaning
You can choose to have your rugs and curtains cleaned on site or, if you prefer, RPC Cleaning Services will collect your rugs and curtains direct from your home, office or business throughout Wandsworth and take them to their own plant for cleaning.  They will be returned wrapped and thoroughly cleaned with a condition report.
The Assurance you need
All carpet and upholstery cleaning technicians and client facing staff are trained to the highest standards, smartly dressed in the company uniform, and all carry ID.
RPC Cleaning Services are fully insured and pride themselves on the quality of their staff.  They offer a help desk and give free advice. Customer service and satisfaction always comes first which is the foundation of this Company's success.RPC has held ISO accreditation since 1995 and are members of :-

BICS – British Institute of Cleaning Science

NCCA – National Carpet Cleaners Association
So give RPC Cleaning Services a call
on 020 8994 4778
Carpet and upholstery cleaners you can trust
Operating in Wandsworth and all of
 London
---
Please mention The Best of Wandsworth
when contacting RPC Cleaning services
Carpet and Upholstery cleaners - Wandsworth
Contact Us

RPC Cleaning Services
201 Acton Lane
Chiswick
London
W4 5DA