Pickle Jacks World Kitchen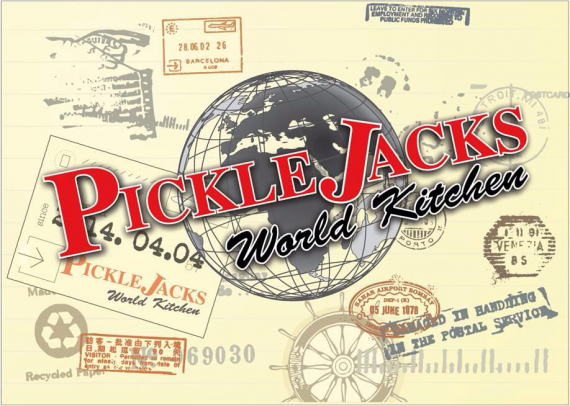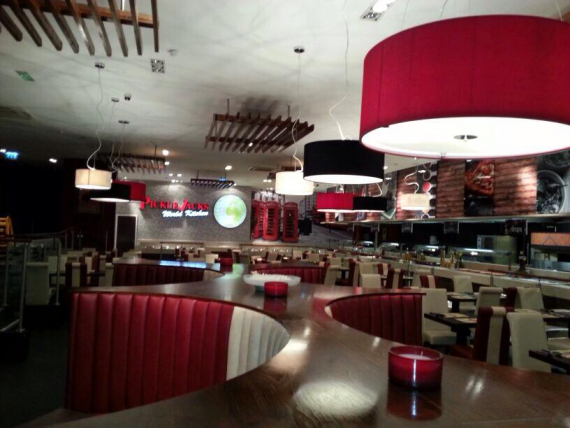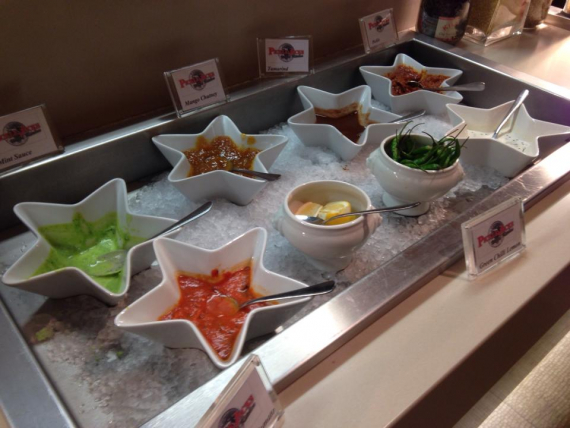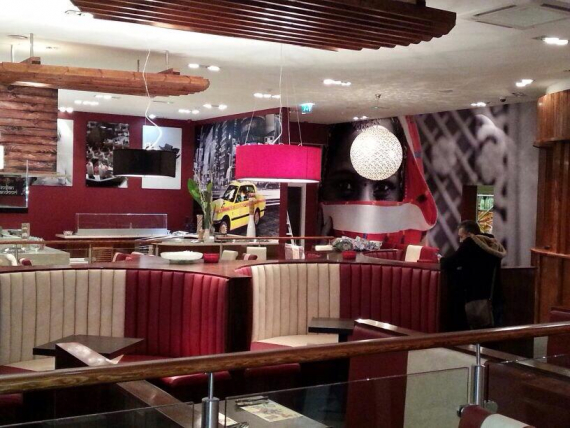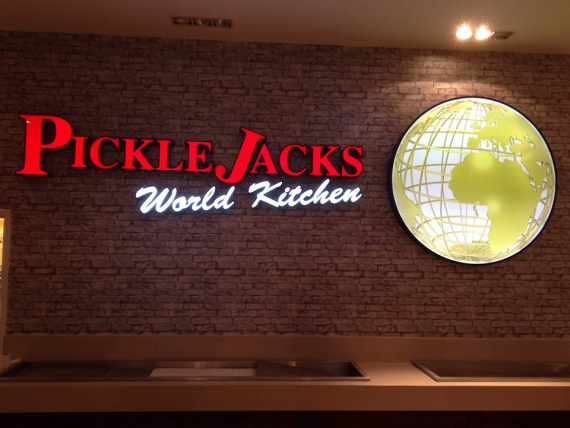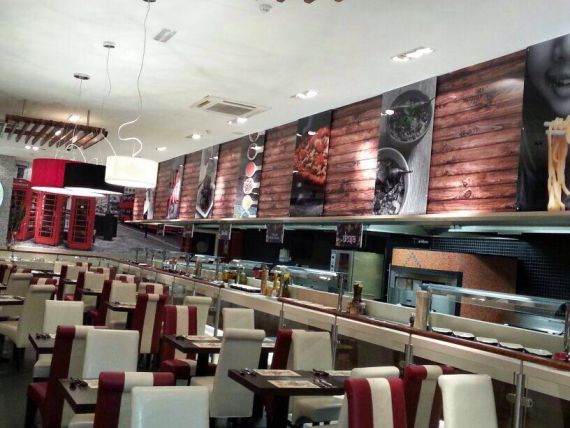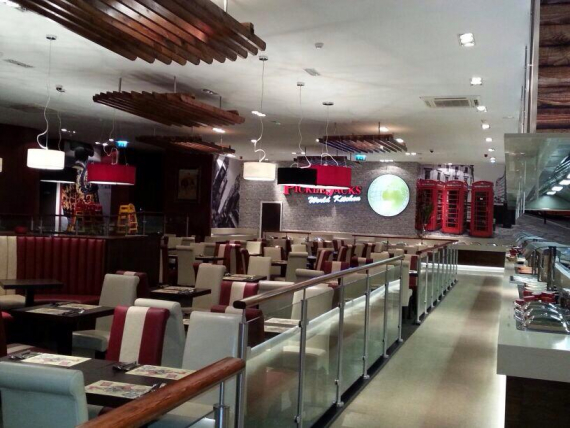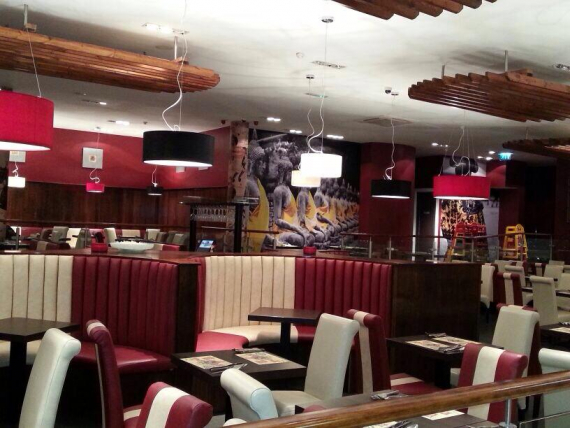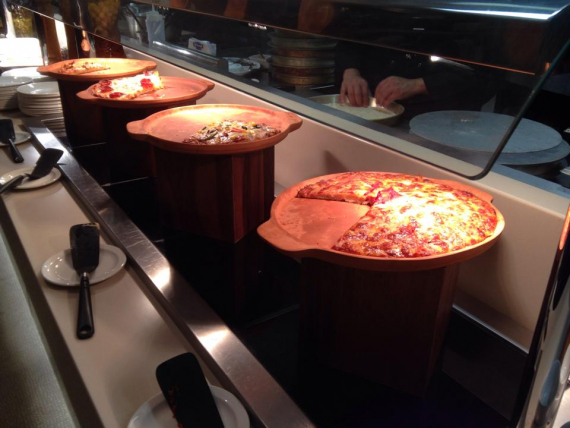 about us
Pickle Jacks World Kitchen, Walsall, is a restaurant with a difference - customers can choose from a range of six different cuisines, with all dishes cooked right in front you at 10 theatre-style live cooking stations!
Pickle Jacks World Kitchen is one of the most popular destinations for food enthusiasts across the Midlands, serving a fantastic range of dishes including Indian, Chinese, Japanese, Thai, Italian and Mexican cuisine.

All dishes are prepared using only the finest ingredients and cooked by a team of 19 talented chefs. What's more, the food is cooked to order at 10 live cooking stations, right in front of your eyes! Even better, you can eat as much as you like - everything from main courses to indulgent desserts are included in one single buffet price.

Pickle Jacks World Kitchen really is a slice of foodie heaven right here in Walsall, offering the perfect setting to enjoy eating out with friends and family. The restaurant is stylish yet comfortable, with friendly staff offering a warm welcome to all customers.
Pickle Jacks World Kitchen is now owned by Nav Kandola who has a wealth of experience in the restaurant business.
He currently owns three A La Carte restaurants:
Five Rivers Restaurant in Leamington Spa
4500 miles from Delhi Restaurants in Oxford and Bristol
All of these fine dining restaurants offer exceptional food and service and Nav has brought this experience to make Fiesta a place where customers return again and again to sample a wide variety of dishes from across the World

The Food

Eating at Pickle Jacks World Kitchen could not be easier - simply select the cuisine you'd like to try and choose from a fantastic range of dishes available from the live cooking stations.

Customers can experience live theatre cooking at the following stations: Wok and Stir Fry Station, Teppanyaki Station, Pizza and Pasta Station, Fajita, Burrito and Wrap Station, Tandoor, Tikka and Dosa Station, Rotisserie Station and the Ice Cream Cold Station.

Full menus can be viewed at the restaurant or online. Every dish is prepared with only the freshest, finest ingredients, so whether you're spicing it up with Mexican or going for a classic Italian meal, you're sure to enjoy your eating experience!

Customers can choose from a range of mouthwatering desserts (including homemade cakes) or visit the popular chocolate fondue station. Pickle Jacks World Kitchen is also home to the Midland's first ice cream cold stone station, which features 14 flavours and a huge variety of delicious toppings.

In addition, Pickle Jacks World Kitchen serve a great selection of drinks to complement your meal, including:
Soft Drinks, Milkshakes and Lassis

Champagnes from around the world


Teas, Coffees and Alcoholic Coffees

Cocktails and non alcoholic cocktails

Spirits, Beers, Shooters and Liqueurs

Red, White, Rose and Sparking Wines
To book a table simply contact Pickle Jacks World Kitchen using the details below.


Opening Times

Monday - Saturday

Lunch  12.30 - 3.00pm   Dinner 5 - 11.00pm


Sunday

Lunch 12 - 4.30 pm  Dinner 5 - 9.30pm


Contact Details

For restaurants, Chinese restaurants, Indian restaurants, Mexican restaurants and buffet restaurants in Walsall please contact Pickle Jacks World Kitchen on 01922 722888
Contact Us

132 Lichfield Street,
WS1 1SL

find us here

follow us

This is a live stream from Twitter - not the voice of thebestof!

find us on facebook