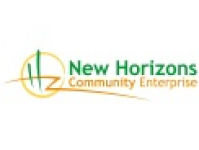 Blakenall Village Centre
Thames Road
Blakenall
Walsall
West Midlands
WS3 1LZ
T:
01922 712858
F:
01922 473480
about us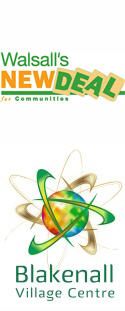 A Walsall regeneration success story can be found at the Blakenall Village Centre
Walsall regeneration - Blakenall Village Centre is at the forefront of the regeneration drive to transform Walsall
Blakenall Village Centre has been widely acclaimed as a flagship building, not only as a local landmark but also as a bustling community 'hub'. This regeneration success was built with the aid of cash from the Government, the centre has taken shape after local people expressed their views on what improvements were needed. The centre was designed by the community, for the community and is owned by the community.
The £7.3 million facility was officially opened on 7th October 2005 by HRH Princess Royal. The building is the biggest capital project in any of the 39 New Deal areas throughout England to date.
The Centre is the first of its kind in the region, bringing to the area community and mainstream public services that work together delivering a more structured, holistic approach, easily accessible to all members of the community and professional alike. The benefits of doing so are already manifesting themselves in improvements to mainstream public service departments working more closely to deliver national and local targets.
The public services under one roof –
Blakenall Meadow Practice Health Centre with GPs primary care facilities

Walsall teaching Primary Care Trust

Co-operative Pharmacy

Community Dentist

Complementary Therapy for cancer patients

Bereavement Service for cancer and palliative care patients

Walsall Council - Social Services

Walsall Council - Library Services

Bloxwich Housing Trust

New Horizon - 'healthy eating' restaurant and meeting place

Jean Beeley conference and meeting rooms

Walsall's New Deal: New Horizons management
---
The Best of Walsall is passionate about promoting the best in Walsall
- Aldridge, Brownhills, Pelsall, Rushall, Leamore, Bloxwich, Willenhall, Darlaston, Paddock, Streetly and Park Hall
Regeneration - The Best of Walsall