R A Lister Chartered Accountants
about us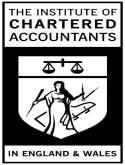 Bookkeepers based in Wakefield, West Yorkshire - providing book keeping services to clients throughout the region.
RA Lister Chartered Accountants, of Wakefield, West Yorkshire provide accountancy and book keeping services for a wide range of businesses throughout Wakefield and the Yorkshire region.
Our bookkeepers have over 20 years experience in preparing clients books for annual returns. You can be sure that when you place your book keeping requirements with RA Lister Chartered Accountants of Wakefield we will prepare your books to the highest standards.
Our range of services include:
Auditing
Accounts preparation
Personal Tax Returns
Corporation Tax Returns
Self Assessment returns
VAT returns
Payroll bureau
Taxation advice
Company formation
We work with clients who are establishing a new business through to SME's looking to improve their book keeping and accountancy services.
RA Lister Chartered Accountants and bookkeepers of Wakefield operate a fully computerised accountancy and book keeping service.
Contact RA Lister Chartered Accountants on Wakefield 01924 291388 for an FREE initial discussion on how our bookkeepers can look after your businesses accounts.
---
Always mention The Best of Wakefield
when calling our advertisers in bookkeepers.
Contact Us

14 Rishworth Street
Wakefield
West Yorkshire
WF1 3BY