Percy Pemberton Accountants
about us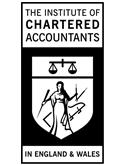 Percy Pemberton Accountants of Wakefield providing a complete accountancy service to clients in Wakefield and Leeds.
Percy Pemberton & Co Accountants of Wakefield, West Yorkshire are specialists in a wide range of accountancy services to clients in Wakefield, Leeds and throughout the West Yorkshire region.
At Percy Pemberton & Co Accountants we work to ensure you minimise your costs and maximise your returns from your business. We are specialists in small to medium businesses, working with business start ups and long established companies alike.
We are local accountants who pride ourselves on enabling local businesses to grow, ensuring their accounts are maintained and returns are completed in a timely manner.
We provide business support to all business types, including
Sole traders accounts
Partnership accounts
Limited Liability Partnership accounts
Limited Company accounts
Our services can be tailored to meet your businesses needs, from
General accountancy
Self Assessment returns
Business start ups
Tax advice
PAYE returns
VAT returns
Wages returns
Percy Pemberton & Co Accountants will arrange to visit you at your business premises or at your home, minimising any disruption to your business. We ensure you can channel your efforts into the operation of your business, enabling you to maximise the potential of your business. Let your accountants take one of the worries out of running a business.
---
FREE INITIAL CONSULTATION
see how we can help,
without the worry of a costly consultation.
---
Call Percy Pemberton & Co Accountants of Wakefield, on Wakefield 01924 253978 to arrange for a FREE initial consultation as to how we can meet your accountancy requirements.
---
Always mention The Best of Wakefield
when calling our advertisers in Accountants
Contact Us

PO Box 241
Wakefield
West Yorkshire
WF2 6WA