Neil Davey Signs and Art
(

3

reviews)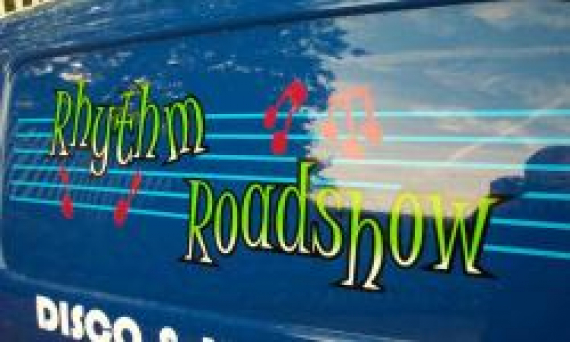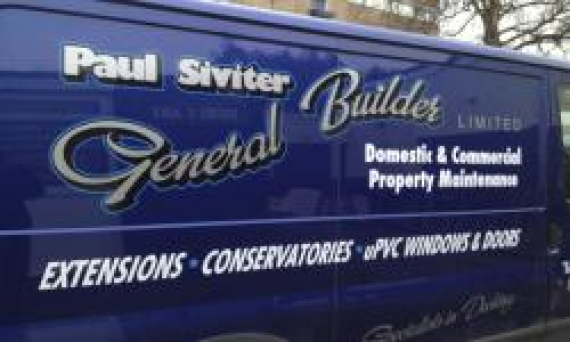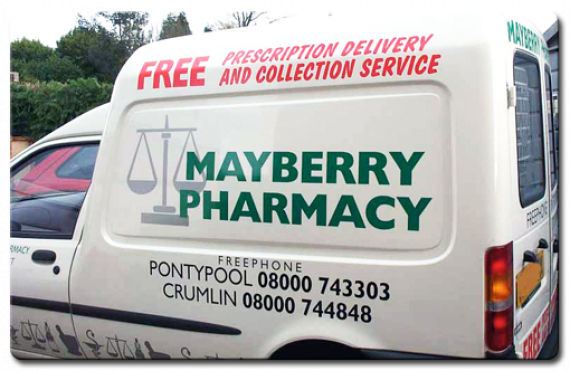 about us
'€˜It'€™s a Sign of the times'€™ -€" that can get you more than noticed! It'€™s not just '€˜who'€™ or 'what'€™ you are: The right sign in the right place, could point others in the right direction, raise a laugh or an eyebrow, receive an admiring or appreciative glance, give '€˜a call to action'€™ -€" or even save a life!
At Neil Davey Signs and Art, every completed work of art begins life as a 'blank canvas'.
From their 'base' at Cwmbran, Neil has customers from all over Torfaen, Newport and beyond. Many, have been with him since the business started - such is the trust and confidence in getting a first class result at a fair and reasonable price.
A huge range of affordable signage solutions is available, limited only by imagination, necessity or budget. Using traditional sign writing skills, Hi-Tec Digital Technology or a combination of both, anything from a vehicle to a shop-front, an office, a pub or an Honours board, can be 'launched' in an explosion of creative vibrant design and colour, to make heads turn in the way you want them to!
If you're looking for a sign - or 'divine inspiration' - look no further!
"We can start the work 'from scratch' or re-produce your existing brand or logo, say what you want to say, on practically any type of surface, any where. There is practically no-limit to what we can do! My web site will tell you a little bit more, but there's no substitute for a conversation - You tell me what you're looking for, and we'll take it from there!
'Recession' is a word not found in Neil's dictionary. "That's when serious business-owners know they have to try even harder to get themselves noticed. A good sign-writing job on the side of a vehicle or an office window, will do just that - and when you consider that a works vehicle will be 'on the road' for maybe up to five-years or more, it's probably one of the most cost-effective forms of advertising any company can have, because it's constantly in the public eye."
But, signs are everywhere. We all see hundreds of them, every single day. Which are the ones that are remembered? And why?
"Signs are as individual as people. I'd never presume to label myself as an 'expert' - but, my focus is 100% on giving the customer what they want. If they're completely satisfied with my work, then - and only then - am I.
Neil was born in Newport and lives in Cwmbran. From 'the very beginning' he excelled in any work that involved using his hands and his imagination: Metalwork, woodwork and art were his favourite subjects - and whilst still in school, he met a sign-writer of the day who so impressed him with his skills, that Neil's mind was already made up about his chosen profession, before he left school for good.
It would seem that 'making up his mind' about something is as good as saying 'job-done!' At school, he also met Tina - who is now his wife, Tina is a School Teacher and they have two children, Yvette and Kristian.
Neil's first job was as an apprentice in the Estates Department at the ROF factory in Glascoed. Here, he learnt the necessary skills for sign-writing on walls and doors, as well as painting and decorating and other creative manual labours. However, when being 'assessed' during the early part of his apprenticeship, and on telling his assessor that he wanted to run his own sign-writing business one day, he was ridiculed and told by a colleague, 'it would never happen!'
Undaunted, Neil attended day-release as part of his apprenticeship at Pontypool College. "One of the lecturers was an 'old-school' sign-writer, and he pretty-much took me under his wing. I never looked back! I learned so much off that man and will be forever grateful to him for his time and patience."
Following college and apprenticeship, Neil went on to work as a sign-writer for a large, local, building contractor. "That was in the early 1980's. Unemployment was high, and every day, men used to queue outside the contractors office in the hope of getting work." It wasn't to be a long-period of employment for Neil either, for just six-months after he'd started, he was laid off.
Incredibly, fate again gave a helping hand. "A friend of the family had just started his own business in Pontypool. He was an artist and a photographer, and I started work with him, as a sign-writer, almost straight away. I stayed with him until 1985 - and then I 'took the plunge' and started my own business."
Working from home initially, Neil got 'bits and bobs' of work by cold-calling 'any and every business' he could find a telephone number for. "Fortunately, there wasn't too much competition in my line of work, and so from a standing start - with the help of family, friends and word-of-mouth - more and more work started coming my way.
I began by charging-by-the-hour for my services, but that was a mistake, as my customers were always looking over my shoulder, urging me-on to get the job done as quickly as possible. And if I wasn't satisfied with the work I'd managed to do in the allotted hours, I often stayed-on - at my own expense - to finish the job properly! On the plus-side, I soon learned to combine speed with skill, and I've never 'not had work on,' since!"
Please visit the website for more information, or get in touch by telephone or email - and mention that you found Neil Davey Signs and Art, on thebestof!
Contact Us

Unit 7
Forgeside
Cwmbran
Torfaen
NP44 3LN

find us here

follow us

This is a live stream from Twitter - not the voice of thebestof!