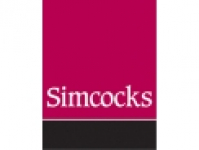 Simcocks
Ridgeway Street
Douglas
Isle of Man
IM99 1PY
T:
01624 690300
F:
01624 690333
about us

Isle of Man, British Virgin Islands, London


Simcocks reputation is enviable due to the wealth of knowledge and experience within each team. Each client is offered a bespoke and responsive service. Staff have extensive contacts and we offer a proactive approach to all of our clients' business and domestic requirements.

What can you expect from Simcocks?

At Simcocks we recognise the client is the most important part of the relationship. We give sound advice together with an efficient and cost effective service. We make clients feel their custom is valued. We offer a first class service by listening to what clients need, responding quickly and offering clients innovative and creative solutions that are workable.


Types of work undertaken at Simcocks
Telephone Simcocks on 01624 690300
Isle of Man, British Virgin Islands, London
In association with Samuels Richardson & Co, PO Box 3410, Road Town, Tortola, British Virgin Islands
Please mention The Best of The Isle of Man when you contact Simcocks