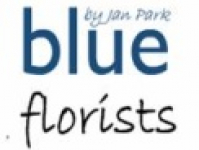 Blue Florists
20 Market Place
Shifnal
Telford
Shropshire
TF11 9AZ
T:
01952 427865
about us

'Blue' by Jan Park is an exceptional Florists in Shifnal close to Telford offering the very best in flowers, plants, floral bouquets and designs all stylishly selected and arranged by the design team at 'blue' Florists at amazingly affordable prices. You'll also find a unique range of gifts, greetings cards and accessories, along with a Gallery, providing a complete solution to whatever you need to say, whenever you need to say it.
With the simple aim of delivering 'the best' in floral design at affordable prices and using only the highest quality flowers and plants available, blue Florists by Jan Park in Shifnal is a unique, relaxed and enjoyable shopping experience, always aiming to offer their customers 'something different' from the usual fayre. Their expertise in flowers and floral design and arrangement is matched by the amazing array of gifts and accessories, making this the place to go to find that unique gift for someone special.
Blue by Jan Park is an exceptional Florists based in a wonderful period building in the market town of Shifnal close to Telford.
Awarded 'GOLD' in the prestigious Flower Shop of The Year competition, Blue is also Shropshire's only florist to hold the coveted 'Masterflorist' award. And there's more - Jan holds the distinction of being the only florist outside of London to be invited to participate at The National Wedding Show and her displays and designs were such a success that she's been invited back again this year. Did you ever imagine all of this floral design skill would be available to you - just down the road in Shifnal? How good is that?
And don't think that means that you can't afford Blue - Jan takes immense pride in offering stylish but affordable floral designs and bouquets for all occasions - birthday, anniversary, wedding, corporate ...... or just because you feel like it! An ever changing selection of the highest quality fresh flowers and plants are selected, arranged and presented by the team of floral designers and whatever your reason for choosing flowers, the designers at blue will create a design that says perfectly what you want to say.
Occasions
Whatever the occasion or celebration, blue can create just the right design for you. Valentines Day, Mothers Day, New Baby, Birthday, Anniversary, Congratulations, Get Well, Sorry, Thank You, I Love You - whatever you need to say, whenever you need to say it and whoever to, blue Florists will create the perfect design to meet your needs.
Wedding Flowers
With Jan's aforementioned accolades and involvement in The National Wedding Show, you can be sure that the team at blue Florists understand that your Wedding Day is hugely special and following careful consultations with you, Jan and the team of designers will create unique, matching floral designs for your Wedding celebration helping to ensure your special day is perfect. No effort is spared to ensure that your Wedding Flowers and Decorations are perfectly matched to your special day.
Corporate Arrangements
Want to create a feeling of health and well-being at your work place? Need to say something to to your employees or customers about how you feel about them? Flowers can help to do all of these perfectly - just contact Jan at blue Florists to discuss how easily it is to contract stylish and beautiful flowers and plants for your premises.
Sympathy
Wreaths and Floral Tributes for funerals provide a warm, loving way of saying your final farewell to someone special. Offering individual floral designs to reflect this most personal floral purchase, blue Florists will ensure everything is taken care of and the design reflects the character and personality of your loved one.
Gifts, Greetings Cards and Accessories
You'll perhaps be surprised to also find at blue Florists, a carefully selected and regularly updated range of gifts, greetings cards and accessories, along with a distinctive selection of arts & crafts, many by local artists, offering you a perfect solution to that special gift for that special person. Their new collection of jewellery, handbags and scarves offer a special treat or gift and you'll find specially selected ranges of gifts and accessories for both men and children.
Blue Florists will deliver anywhere in the UK and all orders and payments can be processed by phone. Just call the number at the top of this page for help with your requirements.
You can see more of blue Florists by visiting their excellent website - just follow the link at the top of the page.
Jan and the team will be delighted to hear from you by e-mail if you have a query - just click on the link at the top of the page to send your details.
If you have used blue Florists previously, 'thebestof telford and wrekin' would love to hear from you - please take a moment to leave a testimonial.
When you contact blue Florists - please mention that you saw them on 'thebestof telford and wrekin'.
---

Blue Florists by Jan Park - Shifnal, Telford
featured in thebestof telford and wrekin categories
Florists / Floral Design / Wedding Flowers and Decorations / Funeral Flowers / Gifts / Cafes / Greetings Cards