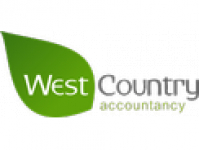 West Country Accountancy
Bodley Yard,
Ford Street,
Wellington,
Somerset
TA21 9PG
T:
01823 478 687
about us
West Country Accountancy in Taunton specialise in accountancy and bookkeeping services to small and medium sized businesses in Taunton, Devon and Somerset.
---
West Country Accountancy
Accountancy and Bookkeeping Services
in Taunton
Accountants Based in the Heart of Somerset

Are you looking for qualified accountants to help prepare and file your accounts?
Do you require daily financial assistance to help keep your business on the right track?
Are you starting a new business and need advice setting up as a sole trader, partnership or limited company?
Then you should contact West Country Accountancy - lead by qualified accountant, Ian Loader, they offer a wide range of accountancy services and a very personal service.
01823 478 687
Recommended by The Best of Taunton
---
Services
Serving small and medium sized businesses throughout Taunton, West Country Accountancy provides a high value service and they strive to build and maintain successful relationships with their clients.
Services include:
For further information, please call now:
01823 478 687
---
Payroll Services
The team at West Country Accountancy recognise how time consuming and complicated running a payroll system can be.
Offering weekly, monthly and four weekly payroll services, they assist with the complexity of taxation, minimum wage and other legal requirements.
Relieve the burden of payroll by contacting West Country Accountancy in Taunton - they guarantee a confidential and comprehensive service.
01823 478 687
---

Taxation
The tax advisors at West Country Accountancy can assist with a variety of taxation services:
Completing and Filing Tax Returns;
For taxation advice call now!
01823 478 687

---

Why Choose West Country Accountancy?
There are many reasons why clients choose West Country Accountancy as their preferred accountants:
They tailor their service to meet the needs of the clients;

The accountants are qualified and have years of experience;

They offer a personal service and enjoy getting to know your business;

They take away the hassle of accountancy, leaving you to concentrate on your business;

They work with businesses throughout Taunton, Somerset and Devon.
---

If you're searching for a firm of Accountants in Taunton to look after the finances of your small or medium sized business, call West Country Accountancy today!
---
Please mention thebestoftaunton when you contact West Country Accountancy