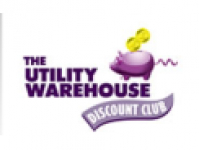 Utility Warehouse
Suite 326
Bridge House
Taunton
TA1 1TG
T:
0800 035 0911
M:
07793 394077
about us
Utility Warehouse offers a real business opportunity and the possibility of building a substantial passive income
Are you looking for a genuine business opportunity to provide you with.
---
FINANCIAL PEACE OF MIND
MORE TIME
GROWING PASSIVE INCOME
FREEDOM
---
The Utility Warehouse is operated by Telecom Plus PLC a major British Company whose shares are listed on the London Stock Exchange.
They offer,
A customer gathering bonus of upto £42.50
A passive income which includes 5% on all calls made by your customers together with a share of everything they spend on all the other services. Every time your customers make a call, turn on the heating, surf the net, or switch on a light you could be getting paid. Does that interest you?
At present they have just 1% of the market share so there is an infinite amount of customers out there.
---
With a 98% retention rate of customers this is an outstanding business opportunity
To find out more - Call Peter on 07793 394077