Marlborough House Therapy Centre
(

4

reviews)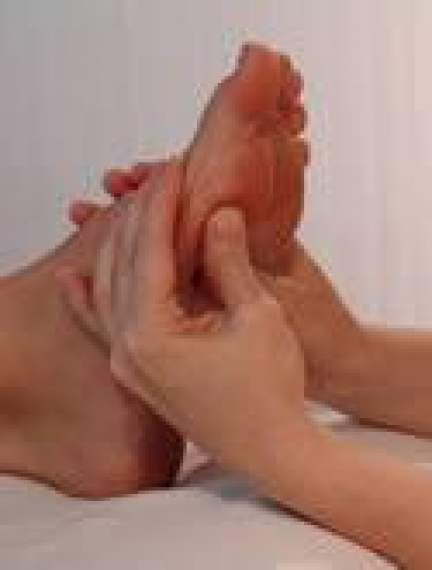 about us
Reflexology at Marlborough House, Taunton
Marlborough House Therapy Centre, Taunton
---
---
Reflexology is a foot massage which helps induce deep relaxation and reduce stress,
A natural and safe therapy, reflexology treats the body as a whole rather than focusing on specific systems.
The benefits of this foot massage are wide ranging as it enables the body to regain proper balance and reduce physical and emotional tension through pressure points in the foot.
---
Visit our website or telephone:
Taunton 272227
Marlborough House Therapy Centre, Taunton
---
Marlborough House takes a responsible view and advises their clients to keep their GP fully informed especially with recurrent or new symptoms.
The use of natural medicine is based on usage over 100's of years and although some studies have been carried out in certain aspects none of these disciplines have been scientifically proven.
Please mention The Best of Taunton when making enquires - thank you
Contact Us

Marlborough House
1 Middle Street
Taunton
Somerset
TA1 1SH

find us here

follow us

This is a live stream from Twitter - not the voice of thebestof!

MarlHouse:

Festive News and Offers from Marlborough House #constantcontact http://t.co/oxIoodNvOq

64 hours ago

MarlHouse:

Don't forget the we offer #FREE back checks with a registered #Osteopath or #Chiropractor! Call now to book! #health #taunton

557 hours ago

MarlHouse:

RT @Homeopathy4UK: The Homeopathy4UK Daily is out! http://t.co/T8rxmu2XTv ▸ Top stories today via @MarlHouse @homeopathical @holisticvetUK

1886 hours ago

MarlHouse:

September Special Offers from Marlborough House #constantcontact http://t.co/0hxgLyj8zj

1999 hours ago