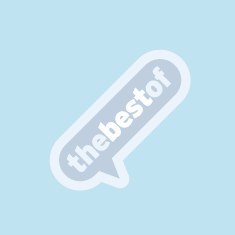 Catherine House
131 Hamilton Road
Taunton
Somerset

TA1 2EP
T:
01823 286839

about us
Catherine House in Taunton is a residential care home for adults with learning difficulties. Renowned for their high standard of care, guidance and support, Catherine House encourages independence in a caring and supportive environment.
---
Catherine House
Residential Care Home
In Taunton
We Care About You
Established in 2007, Catherine House in Taunton is a family run, residential care home for adults with learning disabilities.
Offering excellent facilities and a homely, welcoming environment, Catherine House boasts five, tastefully furnished ground floor bedrooms.
For further information or to discuss your requirements, please contact the friendly team at Catherine House today.
01823 286839
Recommended by The Best of Taunton
---
What They Do
Catherine House is owned by Alison Thorne and provides guidance and support to individuals with a wide range of care needs including:
Challenging Behaviour/Psychosis

Profound & Multiple Learning Disabilities
Working alongside the residents, their families, local GP's & community agencies, Catherine House offers:
Independent Living Training;

24 hour care and support;

Beautiful, Spacious Accommodation;
Individuals are encouraged to take part in a wide variety of activities to stimulate their likes, needs and desires including:
One care provider recently said:
"My client came to Catherine House for respite and is now living there permanently. The staff has worked so hard with her to ensure that she settled well. My client has progressed so well that she will soon be able to move to a supported loving placement. This is largely due to the excellent help and support she has been given at Catherine House".
With an open door policy, friends and family can visit residents at any time.
01823 286839
---
The Staff
The qualified and dedicated team of staff assist residents in their daily routines, whilst providing a caring, safe and comfortable environment.
---
If you would like to know even more about Catherine House in Taunton, please contact them today on 01823 286839.
---
Please mention thebestoftaunton when you contact Catherine House