My Life
(

6

reviews)
about us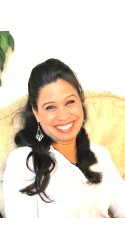 My Life Coaching, Live The Life You Derserve Now.
<?xml version="1.0"?>
If you believe you deserve to live the life of your dreams, it's possible to do it right now. My Life Coach Maleka empowers you to make your dream life a reality. "With My Life coaching people are able to change their ways of thinking in small steady steps to a life of complete happiness, and through coaching the results can be immediate."
How much is your happiness worth? Isn't it time you invested in your life and your future? Do you deserve a life of happiness...? If so empower yourself today and:
lge yourself to be in complete charge of your destiny:
Be Assertive

and get what you want

Be Self-Confident

and feel positive in everything you do

Have Great Relationships

and feel connected with yourself and others

Overcome Depression, Anxiety, Phobias and Stress

and feel free to live life to the full
Treat yourself, your friends and family to My Life sessions to accomplish the impossible and think in new and profound revolutionary ways!
Based solely on real life experiences from a whole life time and four years of tried and tested techniques are on offer to clients to empower them to live a life of complete happiness. Our company is based on the belief that our customer's needs are of the utmost importance. Our entire team is committed to meeting those needs. as a result a high percentage of our business is from customer referrals.
Success is guaranteed! And I can travel to you.
(In association with S.H.A.R.E (Self Help Assertive Reassuring Experience)
Contact Us

11 Glendale Court
Wilnecote
Teamworth
B77 5PY

thebestof awards