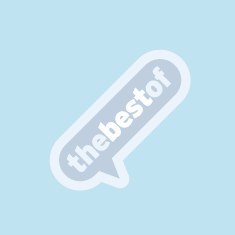 Venture Catalyst
17 Grenehurst Park
Capel
Surrey
RH5 5GA
T:
01306 710076
M:
07980819608
about us

Effective Business networking in Sutton and surrounding locations.
---
WHAT IS VENTURE CATALYST?
A business networking club, formed just under two years ago now established in Sutton and four other nearby locations. We meet every week in the early evening but no one is obliged to turn up every week. The meeting is there to serve your business, not the other way around.
The Sutton group meets every Monday at 6.00 pm at the Oaks Park Golf Club. We allow only one member per trade or profession, to avoid any conflicts of interest between members.
---
WHAT CAN VENTURE CATALYST DO FOR ME AND MY BUSINESS?
The prime aim of every meeting is to help those present win new business from new customers through referrals to third parties. Doing business with other members directly is fine, but it should be the archetypal tip of the iceberg. Our power to generate business lies in the people we know, the people for whom we work, and those with whom we work; in other words the people and businesses in our wider network.
To date every VC member has proved to be involved in B2B services of some kind almost invariably working with client companies larger than themselves. That 'Business Demographic' means that Venture Catalyst groups have the capability to connect each other to significant and attractive opportunities.
---
WHAT MAKES VENTURE CATALYST DIFFERENT?
We do the work you do the business - As a network provider, it's our job to build and expand our groups. That's why we are always networking vigorously, and that's why we are now investing heavily in ongoing telemarketing to attract a flow of new people.
Because of our proactive approach to group expansion, we see an average of 140 different businesses pass througheach group in a typical rolling 12 month period. With a bypical business owner being connected to at least 150 other businesses (according to research) that means that the combined network hat passes through each VC venue in a year is around 21,000 people - enough to fill the O2 arena - the largest indoor arena in Europe.
Our meetings, not only in Sutton but all our other locations, are structured but informal - a business meeting but with your jacket off. ~We have a tried and tested process of uncovering the ways by which memebers and guests can help each other to be more succesful through the exchange of information and targeted introductions. Holding the meeting in the evening means that our day's work is done and so we are more relaxed, but also more ficused on the meeting, not having to worry about what needs to be done during the next few hours
Perhaps because of our evening slot , we have a good gender balance in our membership - someting we have always fought to achieve. At present, 36 % of our members are business women. We would very much like to increase this number, not only in Sutton but in all our groups.
Finally comes the issue of cost. Venture Catalyst offers all the above benefits and opportunitites for around £10 per week inclusive - less than half the cost of some of the obviously comparable alternatives.
---
....and don't forget..
please mention that you found us under
BUSINESS SUPPORT AND NETWORKING
on
The Best of Sutton