Wycliffe Nursery
about us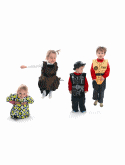 Wycliffe Nursery is a well-established and popular Nursery School on the west side of Stroud, aiming to provide the best possible start in life for all children.
Wycliffe Nursery
at
Wycliffe Preparatory School
Ryeford Hall
Stonehouse
Gloucestershire GL10 2LD
Tel: 01453-569837
http://www.wycliffe.co.uk
At Wycliffe we believe that a happy child
is a successful child
Wycliffe Nursery School, for children aged 2 - 4
Wycliffe Preparatory School, for children aged 4 - 13
Wycliffe Senior School & Sixth Form College, for children aged 13 - 18
---
Wycliffe Nursery School in the Cotswolds is set within a safe and secure 27-acre semi-rural site close to Stroud with first-class facilities.
Wycliffe Preparatory School is a well-established local provider of education for children from the ages of 2 to 13 years.
---
In the Nursery's recent OFSTED inspection, Wycliffe was described as outstanding.
---
At Wycliffe Nursery School, Stroud, we believe that every child deserves the best possible start in life. Small class sizes, individual attention and our dedicated team of friendly and caring staff guarantee we deliver what we promise. Our bright and welcoming lower nursery school provides a safe and secure environment where children feel at home. Wycliffe Nursery School is set within the Cotswold based school's extensive grounds, where the children are able to play and explore while developing their confidence and self-esteem.
Wycliffe Nursery School, Stroud has recently undergone extensive refurbishment, the nursery now has four classrooms, all with IT facilities & interactive smart boards & the outdoor learning area is complete.
Wycliffe's Nursery is now able to take children from two to four + years and follows the Foundation Stage Early Learning Goals by learning through play. A new topic is covered each term through play, music, art, discussion, exploration and child led activities. Topics include 'Out and About', 'Colour', 'My favourite rhymes', 'At the seaside', 'All about Me' etc. There are two arranged PE sessions each week, and one dance session.
The Lower Nursery aims to encourage independence & teaches increased language & counting and skills. In the Upper Nursery children start on number concepts, shapes, phonics, sequencing and pre-reading skills. We encourage The Upper Nursery to have strong links with the Reception class, with the Reception teacher getting involved at several levels with the younger children and getting to know them.
---
Children are able to attend the Nursery for morning or afternoon only sessions or full days - Open 50 weeks of the year.
Morning session: 8.00 a.m to 1.00 p.m (Children welcome at any time between 8.00 a.m & 9.00 a.m - Children arriving before 8.30 a.m may bring breakfast if required)
Afternoon session: 1.00 p.m to 5.00 p.m (Collection time between 3.30 p.m & 5.00 p.m. Children staying after 4.20 p.m will be provided with a snack tea.

There is a crèche from 5.00 to 6.00pm - please contact Mrs Wendy Robertson. Tel. 01453 569837
---
All our Nursery School children who stay for lunch choose from a selection of nutritionally balanced & freshly cooked meals. Sharing mealtimes with their friends and teachers helps to build essential social skills for the future. Wycliffe Nursery School provides the perfect atmosphere for pre-school children to flourish and achieve.
Children leave Wycliffe Nursery School to enter Wycliffe Reception when they are rising five. Upper Nursery pupils begin to wear full uniform and take part in the daily life of Wycliffe's Pre-Prep Department. They share assemblies, as well as break and lunchtime play outside on the purpose built adventure play areas. In Lower Nursery the Foundation Stage curriculum is followed. It encourages the children to develop phonics and numeracy with a focus upon recording skills. Both Wycliffe Nursery & Wycliffe School offer a broad curriculum. From Reception upwards we teach music using subject specialists & all pupils are given the opportunity to learn to play a musical instrument from Year 1. French & Drama are also taught from Year 1 onwards, and from Year 3 there is a dedicated weekly IT lessons - an essential skill for all in today's world. We encourage all students, from 7 on to participate in some sporting activity every day, swimming, PE, rugby, hockey, netball, football, rounders, tennis or cricket, depending on the time of year. There are several music groups, and all pupils are encouraged to get involved in our Drama productions - there's always something to do at Wycliffe, Stroud!
We offer an annual scholarship for academic excellence at Year 7 Level, as well as awards for pupils gifted in sport, music, art and drama. Senior School Scholarships are also available, to be taken in the Autumn & Spring Terms of Year 8.
For more details on Wycliffe Nursery School & Wycliffe - Preparatory & Wycliffe Senior School in Stonehouse, near Stroud in the Cotswolds, please have a look at our website at www.wycliffe.co.uk - we think that you will like what you see.
---
Wycliffe Nursery & Wycliffe School, Stonehouse, Nr Stroud in The Cotswolds.
Please Mention The Best of Stroud when contactingWycliffe Nursery Wycliffe School
The Best of Stroud & Wycliffe School would like to know your views so
that we can provide a better service to all our users. Please be so kind as to write a review.
---
The Best of Stroud Category: Nursery School Stroud, Childcare & Day Nursery Stroud & Independent School Stroud: provided by Wycliffe Nursery & Wycliffe School & www.thebestof.co.uk/stroud
---
Thank you for visiting Wycliffe Nursery & Wycliffe School & The Best of Stroud
---
For more information about Wycliffe Nursery School or if you wish to come to one of our Open Days please contact the School Office on 01453 820471 or visit our web site on http://www.wycliffe.co.uk/
---
For Goods, Services and Events in the North Cotswolds, please visit our site at www.thebestof.co.uk/northcotswolds. Thank you!
Contact Us

Wycliffe Preparatory School
Ryeford Hall
Stonehouse
Gloucestershire
GL10 2LD

find us here

follow us

This is a live stream from Twitter - not the voice of thebestof!

thebestof awards