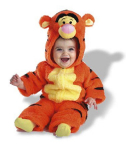 Tigger's Nurseries in Westonbirt & Stroud
Downfield Lodge
Downfield Road
Stroud
Gloucesetershire
GL5 4HL
T:
01453 569 836
about us




Tigger's Nurseries in The Cotswolds - for quality childcare and a great learning environment for your child in Stroud, Westonbirt or Cirencester in the Gloucestershire Cotswolds. Winner of "Exceptional Customer Service Award" 2009, and in 2010, 2011 & 2012 voted The Best Nursery in the UK!!
Tiggers Nursery @ Westonbirt
Sedgewick House
Westonbirt School
Tetbury, Gloucestershire GL8 8QG
01666-880355
tiggers.westonbirt@talktalk.net
www.tiggersnurseries.com
---
VOTED in 2010, 2011, 2012 and 2013
BEST NURSERY
IN THE
IN THE WHOLE OF THE UK !!
Beat that!
---
If you are looking for childcare or a day nursery in The Cotswolds, then you have a choice of 3 fabulous award winning nurseries with Tiggers of Downfield, Stroud; Westonbirt & Cirencester.
Tigger's Nursery Group comprises of 3 beautifully planned and well equipped childcare day nurseries in the Cirencester, Westonbirt & Stroud areas of the Gloucestershire Cotswolds. All nurseries are registered with OFSTED and take children from birth up to 8 years. With CCTV installed in all the playrooms and outside areas, you can rest asured that your children will be safe and carefully monitored in all play & classroom areas, inside and outside.

Tigger's Nursery @ Westonbirt was opened in 2001 by HRH The Prince of Wales & Tigger's Nursery @ Downfield, Stroud was purchased in 2003, since when it has undergone major refurbishment. Both nurseries offer plenty of space and fresh air - along with stunning Cotswold views. Tigger's Nurseries recognise the importance of good staff and everyone at Tigger's Nurseries holds an NVQ in childcare and education levels 2, 3 & 4 or NNEB equivalent. Also, all have first aid, food hygiene, & child protection training + CRB / Ofsted approval.

At all nursery schools, children are divided into groups by age and from 3 upwards have a full curriculum and assessment in place - changing to 0-5 Foundation Stage. Both nurseries offer childcare from 8 a.m. in the morning up to 6 p.m. at night, Monday to Friday, 51 weeks of the year (closed Bank Holidays), with classes taking place between 9.a.m. and 3 p.m.

Tigger's Nurseries at both Downfield & Westonbirt have consistently been awarded top scores for the high quality of their food & food hygiene. Catering staff are all professionally trained and take enormous pride in their nutritionally balanced menus for all ages, using fresh local produce as much as possible. Tigger's Nurseries offer children breakfast, a mid-morning snack, lunch, a mid-afternoon snack and tea.
CIRENCESTER was acquired in April 2011 and Tiggers are delighted to have taken on both the premises and the fabulous staff! There are a lot of plans afoot, so if you are interested in enrolling, speak to the Tiggers staff to find out the latest! CLICK HERE for a look at the current website.
"The main aim at all nurseries is to promote each child's well being & happiness, ensuring that children are treated equally; allowing them to have the skills and confidence to take their nextstepping stone on to school."
DOWNFIELD
Tigger's Nursery @ Downfield opened in 2003 and caters for up to 51 children under 5. It is situated on the outskirts of Stroud, near to Marling School & all children's areas are monitored by CCTV systems.
Pre-school: A bright, spacious & colourful classroom, with a separate craft & messy play area. The room is specifically designed for 3½ to 5 year old children & has age-appropriate toys and equipment + 2 large, secure outdoor play areas.

Mini-Nursery: A separate room for 2½ to 3½ year old children, colourfully decorated & equipped with age- appropriate activities & toys. The children share the secure outdoor play area with the pre-school children on a rota basis.

Babies: With 3 dedicated first floor rooms, Tiggers @ Downfield is able to separate young babies from the older children & currently has capacity for 15 babies from 3 months and 4 Toddlers. There is a

separate messy play area & weather permitting children are taken on daily walks around the school grounds.
WESTONBIRT
Tigger's Nursery at Westonbirt is positioned in the grounds of Westonbirt School, on the A433 just outside Tetbury and opposite Westonbirt Arboretum. The Nursery School & Daycare Centre has 52 places, & caters for children from 3 months to 5 years old. Surrounded by 250 acres of prime Cotswold countryside, Tiggers @ Westonbirt offers plenty of letting-off-steam space & fresh air as well as unrivalled learning opportunities.
The Pre-school Unit: a delightful bright & colourful classroom, with lots of toys and other learning equipment. The unit can cater for up to 24 children from 3 to 5 years old & has it's own kitchen for cookery lessons. There is a secure fenced outdoor play area.

Toddler Room: a completely separate bright & colourful area with lots of room for up to sixteen, 2 & rising-2 year olds. There is a separate messy play area, kitchen, and toilets and children also use the adjacent playground.
Baby Unit: a spacious self-contained unit catering for up to 12 children from 3 to 18 months. The separate accommodation is colourful & stimulating with brightly coloured age-appropriate toys & activities. The children are taken for walks around the grounds, weather permitting, at least twice a day & there is a securely fenced garden area with baby slides, see-saws, swings etc.
DaisyChain in Cirencester is the latest addition to the chain - CLICK HERE for their website. The Nursery is registered for 64 children aged birth to five years old. The nursery has built an enviable reputation for delivering the highest standards of childcare in a safe and stimulating environment.
The nursery is based close to the centre of the town and is easily accessible with a large private nursery car park.
---
If you would like to get your child into one of these fantastic nurseries, but don't live in the area, CLICK HERE for Murrays Independent Estate Agent, for property in the Five Valleys area.
Tigger's Nurseries - Cirencester,Westonbirt & Stroud in the Gloucestershire Cotswolds.

Please Mention The Best of Stroud when contacting Tigger's Nurseries. The Best of Stroud & Tigger's Nurseries would like to know your views so that we can provide a better service to all our users. Please be so kind as to write a review.
The Best of Stroud Category: Childcare Stroud Cotswolds & Day Nursery Stroud Cotswolds provided by Tigger's Nurseries &www.thebestof.co.uk/stroud.
Nurseries would like to know your views so that we can provide a better service to all our users. Please be so kind as to write a review.
The Best of Stroud Category: Childcare & Day Nursery Stroud provided by Tigger's Nurseries &www.thebestof.co.uk/stroud.
Thank you for visiting Tigger's Nurseries & The Best of Stroud
For Goods, Services and Events in the North Cotswolds, please visit our site at www.thebestof.co.uk/northcotswolds.
Thank you!
find us here

offers

follow us

find us on facebook

thebestof awards