Personal Best Studio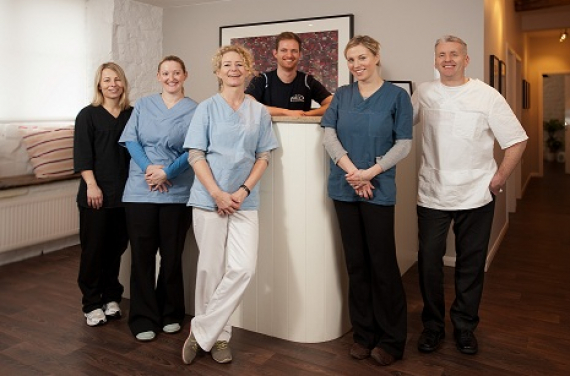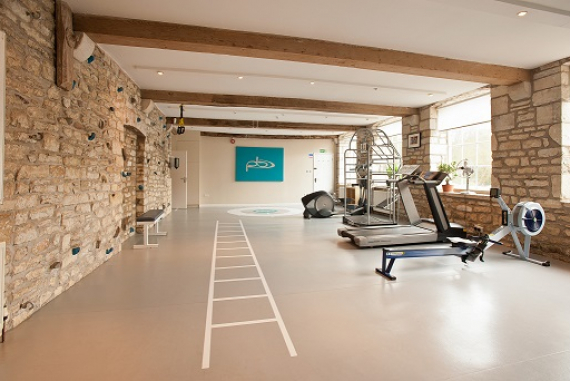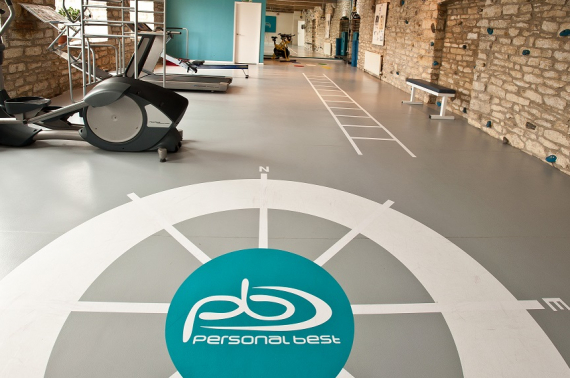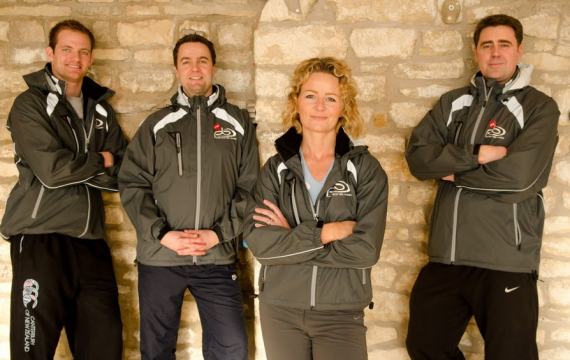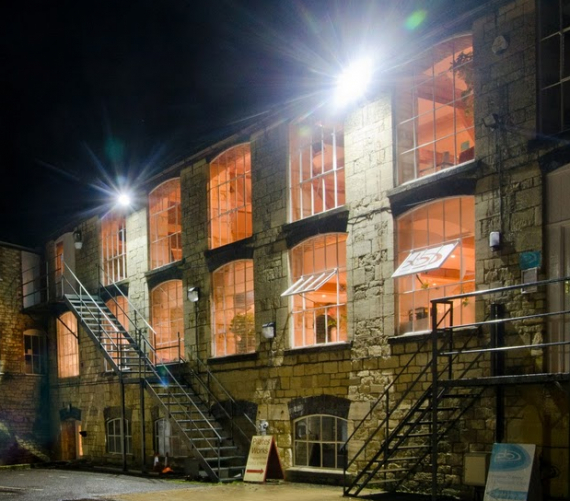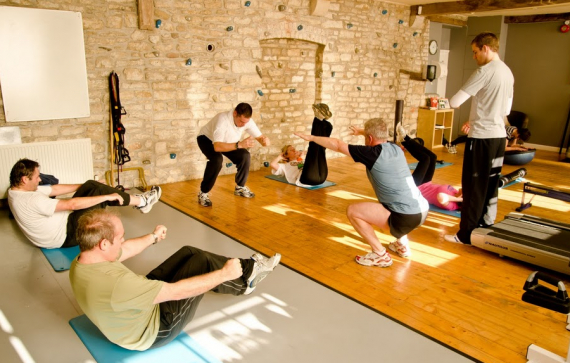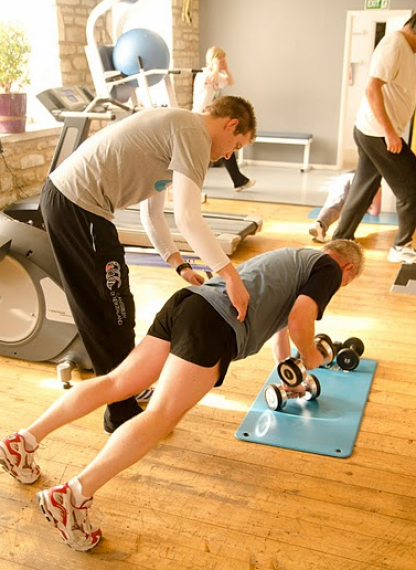 about us
Personal Best Fitness Studio & Clinic in Stroud for truly PERSONAL training - small group exercise classes, chiropractic, physiotherapy, podiatry, chiropody and massage all under one roof.
Personal Best Studio
Unit 1 Frogmarsh Mill
South Woodchester
Stroud
Gloucestershire GL5 5ET
t: 01453 873811
e: info@personalbeststudio.co.uk
w: www.personalbeststudio.co.uk
---
Located in Woodchester, Stroud in the heart of the Cotswolds, Personal Best offers some of the best non-invasive pain relief care available. Our team of Chiropractors, physiotherapists, sports therapists and personal trainers can provide treatment to help you restore your joint and muscle function. They will also work to alleviate your pain and improve your health and fitness, allowing you to move freely and live life to the full
The Personal Best Studio is an integrated healthcare practice and one to one personal training studio. Established in April 2001, the studio is dedicated to helping as many people as possible to achieve and maintain their optimum level of health and fitness.

What Personal Best Studio's Offer
With a reputation throughout Stroud & the Cotswolds for providing a warm, friendly and supportive environment, Personal Best Studio offers:
Personal Training
Chiropractic
Physiotherapy
Golf Specific Training
Circuit Training
Sports Therapy
Titleist Golf Performance Class
Yoga
Massage
Chiropody
Podiatry
Commit to a healthy lifestyle, lose weight and feel great by joining Personal Best Studio today!
---
Personal Training
At Personal Best, we aim to put you at ease with our unique approach to personal training. An initial assessment will allow us to get to know you and what you hope to achieve. We will work with you to find the best way for you to reach your health and fitness goals, keeping you focused and providing you with maximum results.  Training should be fun and not a chore; all our trainers are focused on ensuring that exercise is joyful learning experience. 
Whatever the reason, having your own dedicated specialist on hand to make your training safer, more effective and fun is worth a try. In addition training at the Personal Best Studio may appeal because of its quiet, relaxed and professional surroundings.
We also offer the option of Personal Training with a friend for added fun and motivation to support both towards success! 
Golf Specific Training

At Personal Best, we believe your swing should feel natural and you should be fully at ease when you are playing. Being fitter will certainly improve your game, but many golfers have a physical restriction that prevents them from getting into the right positions, holding those positions through the swing and connecting correctly with the ball. Our trainers will work with you to identify your physical restrictions and correct them by working on your postural strength, stability, mobility and power. By working through these golf specific exercises, you will gain the physical ability to perform your best swing consistently and powerfully.

Exercise Classes
Personal Best circuit classes focus on using body weight and body resistance to create a perfect whole body workout. We also use a variety of the very latest functional training equipment, which  includes kettle bells, gym balls, BOSU, medicine balls, TRX, VIPRs, Freeform boards and hurdles to really give you an all over "burn"!  
Stretch classes at Personal Best are based around a series of simple effective exercises which require no equipment and very little space. Each routine takes approximately 10 minutes to complete, is simple to perform, but takes each joint and muscle through its full range of motion. These exercise prescriptions help restore your body to proper alignment
Power Yoga at Personal Best will help improve the health of your joints as well as improving strength and flexibility. Other benefits of yoga include a strengthened immune system and cardiovascular system along with an increased feeling of health and wellbeing!  
Chiropractic
Our aim is to give you a complete solution to your back pain, neck pain, headache or other health problems. This is why we will strive to identify and correct the underlying source of your health problem, rather than just temporarily treating its symptoms. On the basis of your working diagnosis your Chiropractor will be able to develop a specific program of care for you. You will have options as to the different types of care including relief care to reduce pain and inflammation, rehabilitative care to correct underlying issues and maintenance care to help maintain your improvements. Your chiropractor will choose the right techniques to help you get the results that you need. You may also be prescribed specific 'home exercises' that will aid your rehabilitation and help prevent further reoccurrences.
Physiotherapy 
On your first appointment at Personal Best you will receive a full assessment, a working diagnosis and a treatment plan will be outlined. Your therapist will be able to advise you regarding your condition and how physiotherapy will be able to help you. We will discuss the number and frequency of appointments that you require, and the remainder of your session will be used for treatment if you require it. Our Physiotherapist strongly believes in empowering patients to assist in their own recovery. Advice, education and exercise programmes to complete between sessions are all provided wherever and whenever appropriate. 
Massage 
A skilfully applied massage is one of the most effective therapies for releasing muscle tension and restoring balance to the muscular-skeletal system.
Massage at Personal Best Studio is applied with a firm handed, deep tissue approach that treats the majority of minor and moderate musculoskeletal problems. Regular massages can also be beneficial to those undertaking personal training sessions as there is evidence to suggest they help to prevent injuries which might otherwise be caused by overuse when training. Chiropractic and massage can work extremely well together.
Sports Therapy
Many people play sport for fitness, however increasing your sports specific fitness would allow you to enjoy the game more and bring you more success! Working with our sports therapist and personal trainer JJ Cook, you will follow a program which incorporates the key principles of training that will help you reach your performance goals. The sessions will make use of advanced training methods such as interval training, kettlebells, plyometrics, and advanced resistance methods. We also have other specialist fitness equipment that you may not see in other gyms that will enhance your training experience.
Acupuncture 
In conjunction with physiotherapy or as a standalone treatment our Physiotherapist Becki Drewett is also able to offer Acupuncture at Personal Best. Becki is a fully qualified member of the Acupuncture Association of Chartered Physiotherapists (AACP) which ensures safe, high quality Acupuncture AACP Physiotherapists base their treatments on scientific research and clinical evidence that Acupuncture can reduce pain by stimulating the brain and spinal cord to produce natural pain-relieving chemicals such as Endorphins, Melatonin (which promotes sleep) and Serotonin (to promote well-being), to name but a few. These chemicals assist the body's healing processes and offer pain relief as a precursor to other treatments such as manual therapy or exercise in order to aid recovery.
Podiatry & Chiropody
 Many people don't know when to visit a podiatrist, and, at Personal Best, we find a lot of our patients have waited far too long (often in pain!) before coming in to see us.
Our feet should not hurt and putting up with painful feet is unnecessary. Our Chiropodist and Podiatrist Geoff Boldero is able to diagnose and treat most type of foot problems. You can be assured that a visit to Personal Best will be beneficial.
Everybody can benefit from a general foot treatment. It ensures all your hard skin is removed, and corns and callus are dealt with, leaving your feet in great condition.
Facial Enhancement acupuncture 
Facial Enhancement Acupuncture helps improve facial wrinkles, lift the face and also help to eradicate laughter lines around the eyes. The treatment will also help your mind, body and spirit improving your total wellbeing.
 A Facial Enhancement Acupuncture treatment session will concentrate on points and muscles of the face in order to improve elasticity of your skin and general overall appearance. Unlike BOTOX®, which carries a large number of possible side effects, Facial Enhancement Acupuncture is a totally natural and holistic anti-ageing treatment that aims to reduce fine lines and wrinkles. Facial Enhancement Acupuncture, in contrast, will require a course of treatment to show pronounced results. However, the whole face is treated and as body points are also used, a patient's health and wellbeing can be greatly improved by undertaking a series of treatments. Facial patients often report that they feel healthier, sleep better, have brighter eyes and feel more balanced; those are the kind of side effects we like!
Natural Organic Facial & Massage 
Georgie Britt has trained extensively in natural therapies, beauty and rehabilitation. Each bespoke treatment incorporates a combination of techniques to diagnose, treat and improve skin, health and wellbeing. Each formula used on the skin is crafted only from high performance natural ingredients.
If your skin is feeling the effects of the weather, or you are feeling stressed and fatigued! An organic facial with organic skin care products can make all the difference! A Herbfarmacy facial is a skin workout that tones and lifts facial muscles, releases tension and toxins to reduce the appearance of wrinkles.
Georgie and Herbfarmacy work in perfect synergy to help you achieve and maintain beautiful, healthy skin. Your facial will create radiance and inspire overall sense of wellbeing, leaving you with stunning results. 
Weight Loss
In partnership with Peter Cohen (the weight loss guru), Personal Best offers an eight week weight loss programme that will achieve results through habit breaking and enjoyable exercise routines.No complicated diets, no weigh in and no pills or supplements!
For Classes/Timetables click HERE
---
If you would like to know even more about Personal Best Studio & Clinic in Stroud, please call the team today on 01453 873811
---
Personal Best, Unit 1, Frogmarsh Mill, South Woodchester, Stroud, GL5 5ET
Please Mention The Best of Stroud when contacting Personal Best. The Best of Stroud & Personal Best would like to know your views so that we can provide a better service to all our users. Please be so kind as to write a review.
---
The Best of Stroud Category; Personal Training Stroud Cotswolds; ChiropractorsStroud Cotswolds;provided by Personal Best Studio & The Best of Stroud
Thank you for visiting Personal Best Studio, Stroud & The Best of Stroud
© The Best of Stroud & Personal Best Studio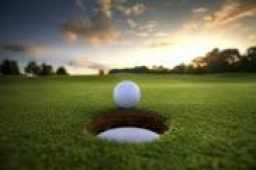 Golf Tips Blog
16th December 2014
Author: Mat S
0 Comments
Are you a keen golfer looking to improve?...
read more »
Contact Us

Unit 1
Frogmarsh Mill
South Woodchester
Stroud
GL5 5ET

our videos

our videos

our videos

our videos

our videos

follow us

This is a live stream from Twitter - not the voice of thebestof!

find us on facebook