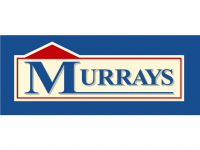 Murrays Independent Estate Agents in The Cotswolds
Murrays in Stroud
50/51 London Road
Stroud
Gloucestershire
GL5 2AD
T:
01453 755552
about us



Murrays Independent Estate Agents have well placed officers in the Cotswold towns of Stroud, Minchinhampton and Painswick, as well as their Mayfair Office. Murrays have a trained and experienced team of local staff all able to help with every aspect of buying or selling your Cotswolds Property. If you are buying OR selling in the Cotswolds come to Murrays, Stroud based estate agents.
Murrays Independent Cotswold & Severn Valley Estate Agents:
Murrays Estate Agents in Stroud
50/51 London Road
Stroud
Gloucestershire GL5 2AD
t: 01453 755552
e: stroud@murraysestateagents.co.uk
Murrays Estate Agents in Minchinhampton
3 High Street
Minchinhampton
Gloucestershire GL6 9BN
t: 01453 886334
e: minchinhampton@murraysestateagents.co.uk

Murrays Estate Agents in Painswick
The Old Baptist Chapel
New Street
Painswick
Gloucestershire GL6 6XH
t: 01452 814655
e: painswick@murraysestateagents.co.uk
Murrays in Mayfair
Cashel House
15 Thayer St
London W1U 3JT
Members of NAEA - National Association of Estate Agents
---
Voted in the Top 10 Businesses in Stroud 2013!
---
WHY USE MURRAYS INDEPENDENT ESTATE AGENTS FOR BUYING OR SELLING YOUR COTSWOLDS PROPERTY?

Murrays Ltd is a completely independent family business started in 1993 & owned and run by Partners Richard and James Murray, supported by a great local team, all of whom live in the area and have a wealth of local Cotswold knowledge and contacts - invaluable to both buyers and sellers.
Murrays Independent Estate Agents have three offices in the Cotswolds in Stroud, Minchinhampton and Painswick, as well as their Mayfair Office. All properties handled by Murrays are displayed in all their offices & every client is allocated a partner or manager with a specific brief to look after their Cotswolds property - whilst still utilising the whole team across all offices to find a buyer. Murrays Independent Estate Agents will handle all sizes and categories of Cotswold property, from a weekend Cotswold Cottage to a building plot, small commercial units or a Cotswold Country Manor or equestrian property.
The first and most important decision to make when selling your Cotswolds property is the choice of Estate Agent - good advice is to "think local" - your buyers will and your property should be in the nearest suitable Cotswolds Estate Agent window - that's where your buyers will be looking - and Murrays are very well located with offices in Stroud, Painswick and Minchinampton. Because Murrays staff are also local they are well placed for viewings and can chat to clients about schools, rail links etc with real experience! Don't be "bought" by an over optimistic valuation - too high a price at the start can lead to properties sticking and eventually having to reduce in price. Murrays Independent Estate Agents put a huge amount of effort into valuations and getting the price right for you right from the off. They will then discuss with the client the suitable asking price and preferred method of sale - whether private sale, auction or tender. Partner Richard Murray is a qualified and experienced property auctioneer.

MARKETING
Murrays Independent Estate Agents are constantly evaluating and improving the service they offer to both clients and buyers and now provide an extremely competitive marketing package:

Brochure - a quality brochure reflect a quality property and Murray's provide the best; laminated, colour photographs, floor plans etc so the buyer can see exactly what the property has to offer.

Accompanied viewings are very important - Murrays get to know the buyer and can "sell" the property with confidence, knowing exactly what each buyer wants.It is also an opportunity to explain all about the Cotswolds, school catchment areas, local shopping etc.

Feedback - Murrays Independent Estate Agents feel this is extremely important and instant reports are left at the property after every viewing as well as regular contact & meetings with the Partner or Manager looking after your sale.

Local & Regional Advertising - the Murrays Group advertises widely in the local press with the focus being on Stroud Life, but adverts are also placed in the Gloucestershire Echo,The Citizen, The Dursley Gazette, Western Daily Press , The Wilts & Glos Standard, Cotswold Life and other property related journals + a double page in At Home, the Mayfair Office magazine distributed via hundreds of member firms offices across the country.Murrays Independent Estate Agents do not charge for advertising in any of the above, it's all part of the service and included in the agreed fee.Murrays aim to have as many properties as possible advertised somewhere nearly all the time.

National Advertising - as members of the Mayfair Office Group Murrays Independent Estate Agents have negotiated excellent rates with some major property papers and glossy magazines such as The Daily Telegraph, Country Life, Horse and Hound, The Times & Sunday Times, FT, Evening Standard etc ., and these savings are passed on to the client. All Cotswold property advertised with these publications will also go on to their internet property section.

Mayfair Office - the Mayfair Office team is dedicated 100% to the sale of country homes & twice a year Murrays hold presentations to the press & London buyers looking for Cotswolds property.

Internet Presence - Murrays have an excellent website where you can search for property by price, type or area - CLICK HERE to visit. As well as their own site Murrays Independent Estate Agents link through to all the major property portals such as Prime Location, Property Finder, Think Property, FindaProperty, Vebra and Fish for Homes & potential buyers get instant email notification of new properties as soon as they come on the market.

Email, Distribution & Telephone Calls - registered buyers are notified immediately a suitable Cotswold property comes on the market with a link to the property. All buyers registered with Property Finding sites will also be notified automatically the moment a property becomes available.

"JUST COTTAGES"- The Cotswolds is full of stunning cottages and smaller properties - Murrays recognise the importance of this area of the market and have created a specialist website & marketing strategy - contact them for details.

Fees - Murrays Independent Estate Agents are extremely competitive, with an inclusive commission rate based on 1.75% of the final price agreed (+ VAT) and are happy to discuss Joint Agency.

Conveyancing & Mortgage Finance - Murrays Independent Estate Agents can advice on good local conveyancing solicitors if required & whilst Murrays are not involved in this aspect, they can offer good advice and the Mayfair Office can offer a range of Mortgages.

All members of the friendly and experienced team at Murrays Independent Estate Agents are fully trained, local and experienced - able to offer the best possible service to both buyer and seller alike.

CLICK HERE for details of local Nursery School "Tiggers" based in Stroud, Cirencester and Westonbirt.
---
Murrays Independent Estate Agents of Stroud, Minchinhampton & Painswick
Please Mention The Best of Stroud when contacting Murrays Independent Estate Agents. The Best of Stroud & Murrays Independent Estate Agents would like to know your views so that we can provide a better service to all our users. Please be so kind as to write a review.
---
The Best of Stroud Category: Estate Agents Stroud Cotswolds; Auctioneers & Valuers Stroud Cotswolds; provided by Murrays Independent Estate Agents & www.thebestof.co.uk/stroud
---
Thank you for visiting Murrays Independent Estate Agents & The Best of Stroud
For Goods, Services and Events in the North Cotswolds, please visit our site at www.thebestof.co.uk/northcotswolds.
Thank you!
©The Best of Stroud