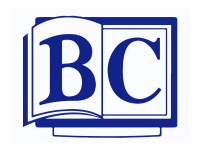 BookCheck - Bookkeepers in Stroud, Gloucestershire
The Midway
Chalford Hill
Stroud
Gloucestershire
GL6 8EN
T:
01453 569546
F:
01453 887923
about us



Book-keepers in Stroud - BookCheck- Top quality Cotswold book-keepers with 50 staff at offices in Stroud and across the Cotswolds - don't pay your staff to look after your book-keeping and payroll issues, let BookCheck do it for you - they do it really well! Payroll Services, Accounting Services AND book keeping for businesses large and small.
BOOKCHECK,THE MIDWAY, CHALFORD HILL, STROUD, GLOUCESTERSHIRE GL6 8EN
TEL: 01453-569546
www.bookcheck.co.uk
We MEASURE
so you IMPROVE
Looking for book-keepers in Stroud or around Gloucestershire?
---
Voted in the Top 10 Businesses in Stroud 2013!
---
BookCheck in Stroud are specialist book-keepers using Sage Software to keep your accounts in perfect order - giving you more time to do whatyoudo best!
The benefits of using BookCheck as your book keepers include:
Removal of book keeping hassle

BookCheck take full responsibility for your accounting system

Reliable and meaningful monthly/quarterly Management Accounts always thoroughly checked by a qualified accountant

Credit Management services - Improved cash flow with reduced debtor days, reduced bad debts & increased profitability

Allows you to concentrate on running your business

Saves costs by reducing errors, improving cash flow and reducing year end accounting work

Reliable and competitively priced Payroll services too (see our separate feature under Payroll Services)
Don't pay YOUR staff to do OUR job - get BookCheck of Stroud to look after all your book keeping, payroll and accounting issues - we do it really well!
Find out more about bookkeeping services provided by BookCheck of Stroud.
Visit the website for more information @www.bookcheck.co.uk
or just call on
01453 569546
Please Mention The Best of Stroud when contactingBookCheck.
The Best of Stroud &BookCheckwould like to know your views so that we can provide a better service to all our users. Please be so kind as to write a review.
The Best of Stroud Category: Book-keepers, Stroud, Gloucestershire provided by BookCheck
www.thebestof.co.uk/stroud
For Goods, Services and Events in the North Cotswolds, please visit our site atwww.thebestof.co.uk/northcotswolds. Thank you
find us here

offers

follow us

thebestof awards