AEG Motorhomes Stourbridge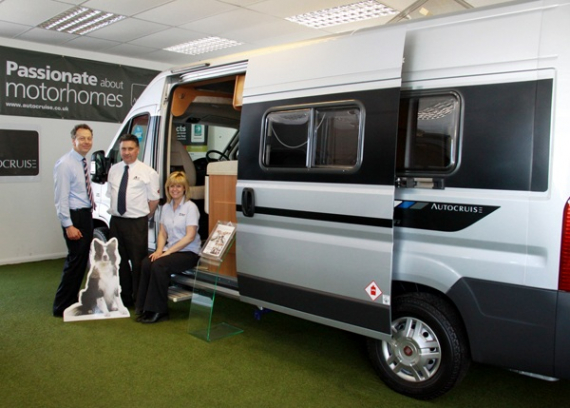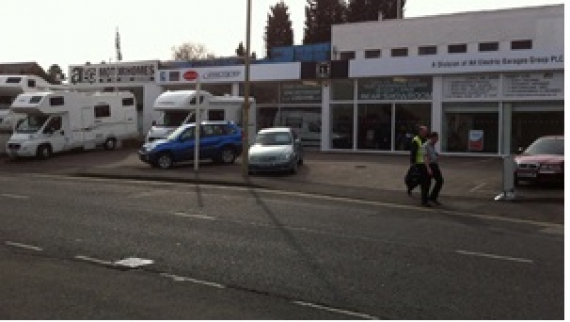 about us
Stourbridge-based AEG Motorhomes and their range of new and used vans
<?xml version="1.0"?>
If you're looking to drive away with your holiday all packed up in your vehicle, come and visit AEG Motorhomes, based in Stourbridge and part of the Midlands' leading dealership for campervans, motorhomes, caravans and trailertents, and see what they have to offer.
Talk to the fully-trained, courteous staff about your options:

• A new caravan, campervan or motorhome, with the best offers for you
• A used vehicle, which has been through a strict pre-sale inspection and quality assurance programme
• Conversion service which allows you to customise a motorhome or campervan to your own taste and specification - particularly useful if you have specialised requirements
• A range of makes including the popular Swift, Escape, Autocruise and Romahome
And then there are the further services offered by AEG Motorhomes, including:
• Repairs and refurbishment after accidental damage (Motorhome Insurance Approved)
• Motorhome MOT testing
• Full damp testing, servicing, and habitation inspection services
• Gas and Electrical testing
• Fitting of satellite systems, solar panels, gaslow, inverters and other products
• Fittings for mobile and static caravans such as cookers, refrigerators, awnings and power generators
Soon, you will even be able to purchase motorhome and campervan accessories and general camping, outdoor and leisure equipment.
All AEG Motorhomes showrooms - and fitting centres - are indoor and heated, giving an opportunity to view their products and have your accessories fitted in full comfort, all year round. Whether you know what you want or you're a novice to the topic, you'll be able to view a wide range of models and makes and be provided with helpful advice by a staff member who will take the time to make sure you're really happy with your purchase.
AEG pride themselves on their superior customer services. All technicians are caravan/motorhome industry trained in gas/electrical testing to ensure customer safety. Having consistent and long-standing members of staff means that you deal with the same people every time, and they have an excellent understanding of your requirements as an individual.
Contact Us

Birmingham Street
Stourbridge
West Midlands
DY8 1JE

find us here

find us on facebook