Jackson & Grimes
(

1

reviews)
about us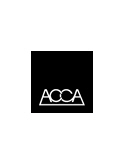 Jackson and Grimes Chartered Certified Accountants in Stamford – a local face for your accounts work
<?xml version="1.0"?>
Jackson and Grimes, Chartered and Certified Accountants are a well established Stamford firm of accountants, where we aim to help you use your financial resources to achieve as much as possible. More than just available for your yearly accounts, we at Jackson and Grimes Accountants want to ensure the prosperity and growth of your financial resources by giving you sound support and advice in all of your accountancy matters.
---
Accounts with a friendly face
---
 Based in Stamford, we like to give our accountancy advice and financial services in an informed yet friendly manner - we think that the personal connection still counts for a lot - especially when it's to do with sensitive issues like your accounts.
---
Accountants to oversee your financial affairs
---
We at Jackson and Grimes Chartered and Certified Accountants will take care of all your financial and accountancy matters in an enthusiastic, expert and professional manner. We are experienced in a wide range of market sectors, and we can offer you pragmatic and incisive accounting advice and services. including:
Business startup services
Business Forecasts, Planning & Cash Flow Projections
Preparation of Accounts :
Annual and Management Accounting
Payroll Services:
Including Payroll Preparation, Employee and Employer Returns and PAYE Compliance
Self Assessment Services:
Tax Planning , Annual Accounts and Tax Returns
Corporate Services:
Secretarial Services and Company Formation
Book Keeping Services:
VAT Return completion, Standard Bookkeeping
Limited Companies Accountancy Services:
Corporation Tax, Audits and Statutory Accounts
---
Peace of Mind
---
We are a Sage Accountants Club Member
---
 So if you need any advice on your accounting and financial matters, call on the friendly face of accountancy in Stamford
Jackson and Grimes
Chartered and Certified Accountants
22 St George's Street
Stamford
Lincs
PE9 2BU
Or call us on
Stamford (01780) 751241
Fax us on Stamford (017800 755170
Or email us at office@jacksonandgrimes.co.uk

---
Please mention
The Best of Stamford
when you call
You are in The Best of Stamford
Accountants section

Contact Us

22 St George's Street
Stamford
Lincolnshire
PE9 2BU