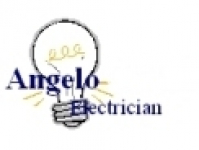 Angelo the Electrician SE1 - See Customer Reviews
Glennies Road
SE27 0PY
T:
020 8761 6012
about us

Electrician SE1 needed? Then call this local, trusted electical services company.
Electrician SE1 Bankside Electricians SE1 Southwark
---
See Tab above for Customer Reviews/Testimonials
---
Southwark based Local Part P certified electricians covering SE1 locality with over 32 years of experience providing reliable electrical services within the domestic environment. During this time they have acquired the knowledge and know-how to professionally perform any electrical task that may be required.
---
07850 767 283
---
Replacement Fixtures - They can help you with your choice of fixtures such as sockets, switches, spurs, fans etc. or even supply them for you, making sure they are appropriately rated and safely installed in SE1, Southwark
---
07850 767 283
---
See Tab above for Customer Reviews/Testimonials