about us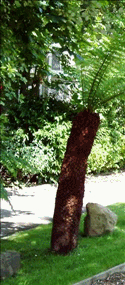 The Hidden Garden – Garden design and construction in Southport, Formby and the whole region. Let us discover the magic hidden in your garden!
Discover the magic hidden in your garden! Garden design and construction for the Southport and Formby area.
The Hidden Garden
Silver Gilt Winners at the 2006 Southport Flower Show in the small garden category.
Make your garden a real, magical extension to your home with a garden design from The Hidden Garden. Whether your garden simply needs refreshing or a complete new design and construction, the Hidden Garden can transform it into a wonderful place to sit, relax and admire.
Whatever type of garden you choose, formal or informal, contemporary or traditional,  Chinese, Japanese  or Mediterranean,  there is a magical garden design to be discovered. We are experts in adding ponds, waterfalls or other water features to create the perfect ambiance for your garden. Let us unlock the hidden magic.
We provide a full garden design service from drawing up the initial plans right through to the final planting. We also have an aftercare service either in the form of advice, or complete maintenance  to keep your garden in immaculate condition.
Click through to our website to discover some of the magical garden design projects we have undertaken recently, including contemporary designs for small back yards, more traditional cottage gardens and larger gardens in public places.
The Hidden Garden – The garden design and construction service which brings a magical touch to your garden anywhere in the Southport area.
---
The Hidden Garden
Silver Gilt Winners at the 2006 Southport Flower Show in the small garden category
Please mention The Best of Southport when ordering  a magical garden design
Contact Us

23 Paradise Lane
Freshfield
Nr Southport
Merseyside