Guildean Natural Health - Therapy Southampton
about us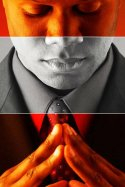 Guildean Natural Health based in Southampton provide Complementary Therapy including Reiki and Reflexology.
Complementary Therapy - Southampton
complementary health, therapies, therapists
Guildean Health Care
based in Southampton
provide Complimentary Therapy
helping people reach a naturally healthy and enjoyable balance of life.
---
Our aim at Guildean Natural Health in Southampton,  is to help people find a balance to an enjoyable and naturally healthy life, getting all that they want from life and their work using our various Complementary Therapy techniques including Reiki and Reflexology.
Our experience in complimentary therapy and alternative medicine, as well as relaxation coaching techniques, and our natural health and relaxation products online shop , to help people get back the balance in their bodies and their lives.
We focus on Life Balance for individual coaching, or Life Balance at Work, where we offer professional stress management consultation and training for businesses who value their staff, and want to ensure measures are in place to manage their health and wellbeing while at work.
Our Complimentary Therapy will help you -
Find a Life Balance and Work Balance
Live a Naturally Healthy Life
With Relaxation
With your Wellbeing
ENJOY YOUR LIFE
through therapies including Reiki and Reflexology.
---
For more information about Guildean Natural Health providing Complimentary Therapy in Southampton please email us or call us on -
023 8073 7274
and please mention The Best of Southampton
---
Complimentary Therapy  - Southampton
complementary health, therapies, therapists
Contact Us

1a West Lane
North Baddesley
Southampton

SO52 9GB