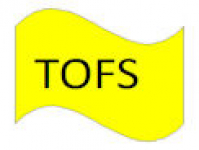 Today's Office Furniture Supplies Ltd
Severn House
5b March Way
Battlefield Enterprise Park
Shrewsbury
Shropshire
SY1 3JE
T:
01743 442000
F:
01743 443000
about us

TOFS - a 6,500 sq ft showroom to provide all your new and used office furniture in Shrewsbury.
Headed up by Mike Heywood and Kevin Cartwright, Today's Office Furniture Supplies Ltd is based at Battlefield Enterprise Park, Shrewsbury. Their 6,500 sq ft showroom and warehouse stocks hundreds of office furniture designs at prices that are hard to beat.
With more than 30 years in the office furniture trade, the Shrewsbury team at TOFS delivers a friendly, personable service and can help whether you need office furniture for a small home business or national company.
from home office to boardroom

competitive prices

free CAD planning and design service

office clearances

office desks

office chairs

filing cabinets

excellent lines in quality stationery
All of TOFS' office furniture is British or Italian. Mike and Kevin personally visit their manufacturers, be it Shropshire or Venice. They even bring the manufacturers in on the big deals, hence the highest levels of service and product are assured.
Discounts off Recommended Retail Prices on New Products
Free delivery on most orders within the Shrewsbury area
So whether it is a 5-storey complex you're looking to furnish or are simply looking for a new office desk and chair, Today's Office Furniture Supplies Ltd is the perfect solution. They have helped companies with 100+ employees; they have dealt with husband and wife teams - size really doesn't matter.
And because they replenish their lines of stock regularly, you will always find what you're looking for at TOFS. Why not visit their office furniture showroom in Shrewsbury? You don't even have to pay for parking.
TOFS can be found on Battlefield Enterprise Park (open Monday to Saturday) or feel free to call Mike and Kevin first on 01743 442000.
---
Please mention the best of shrewsbury when contacting Today's Office Furniture Supplies Ltd.
© RM5 Ltd; Office Furniture in Shrewsbury