Silent Presence Retreats
about us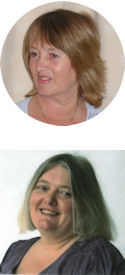 Meditation in Shrewsbury - beautiful rural retreats where you can experience peace and harmony and find your inner self.
Unique meditation retreats in Shrewsbury.... Welcome to Silent Presence, which offers a time for stillness and quiet - a time to get to know yourself better.
Most of us develop a strong habit of running away from ourselves through activity - filling up every hour of every day with one task or another. With so much to do our mind and body are constantly focused ahead of where we are. How many of us take the time to sit quietly with ourselves and get in touch with what's really important in our life?
How might it be to slow down? Are you willing to give yourself time and space just to be? Would you like to begin again - renew, refresh revitalise, re-energise? Then consider Silent Presence meditation in Shrewsbury:
SILENT PRESENCE allows you to go deeper so you can know yourself better than you might have allowed in the past.
SILENT PRESENCE can help you live more in the present moment, to be more at peace with yourself and others and to get things into perspective.
SILENT PRESENCE can give you clarity of thought, vision and purpose. It can both energize and relax you at the same time.
SILENT PRESENCE can help if you want to become calm, clear and more peaceful.
Within the stillness you will discover there's real joy in not speaking.

Silent Presence is now entering its 7th year of meditation retreats in Shropshire, facilitated by Jenny Brooke and Anne Smith. Jenny and Anne have a wealth of experience in Breathwork and Meditation practices and have both worked as therapists for 20+ years.
They offer 1-day meditation retreats as well as weekend and 5-day retreats, where you can really BE in Silent Presence and allow STILLNESS and SILENCE to fill you. All of the retreats take place in beautiful scenic countryside locations around Shropshire.
Jenny and Anne teach simple, effective forms of breathing meditation and inner exploration that you can use in your daily life.

What past participants have said about Silent Presence Retreats in Shrewsbury:-
"Time and space just to be with no judgements or assumptions."
"Wonderful rooms, wonderful setting, wonderful people, wonderful food. A great weekend."
"The weekend really did focus me on the present."
---
Please mention the best of shrewsbury when contacting Silent Presence Retreats
© RM5 Ltd; Meditation in Shrewsbury
Contact Us

c/o Enjoy Living Naturally
13A Dogpole
Shrewsbury
Shropshire
SY1 1EN

our audio

find us on facebook