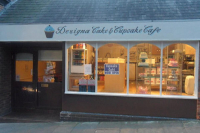 Designa Cake & Cupcake Cafe
1B Fish Street, Shrewsbury, Shropshire
SY1 1UR
T:
01743 493084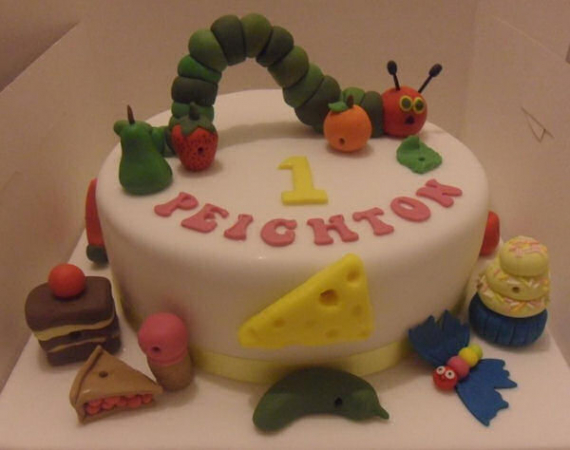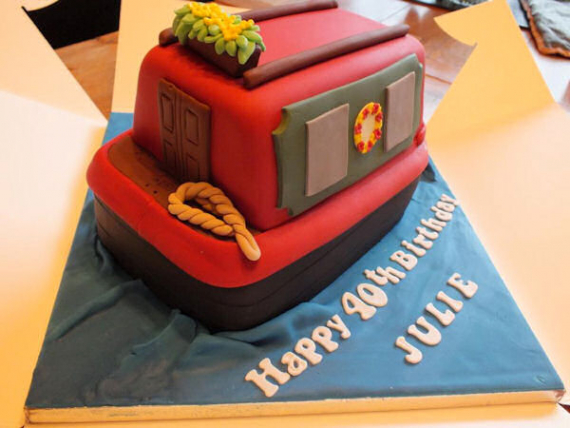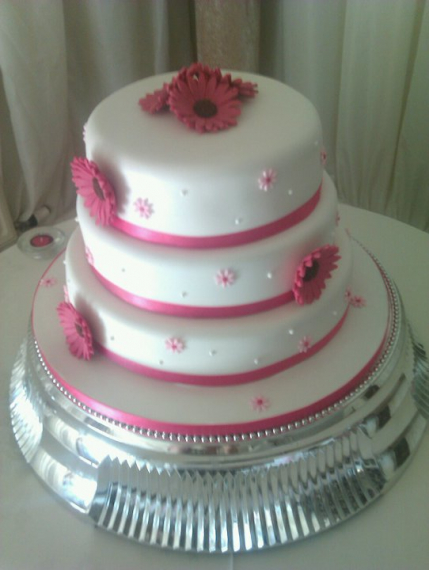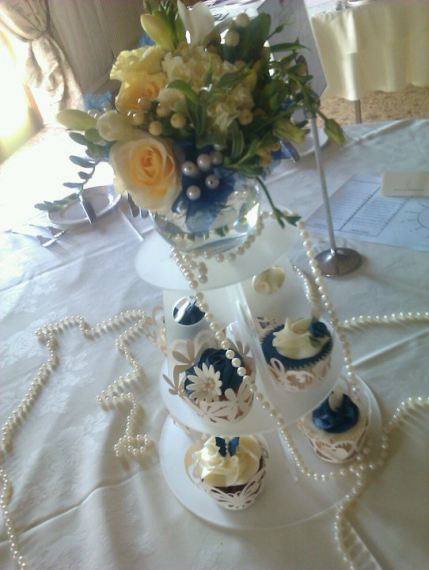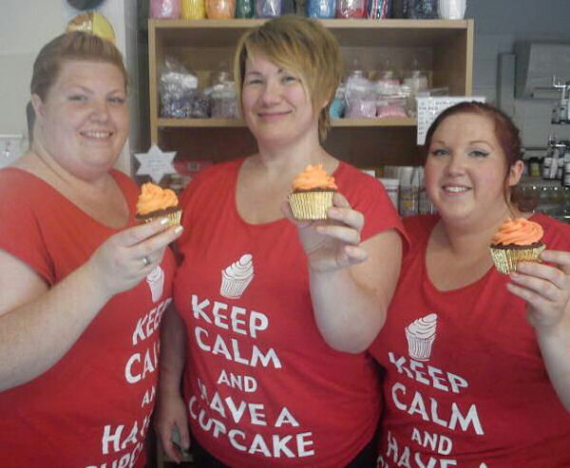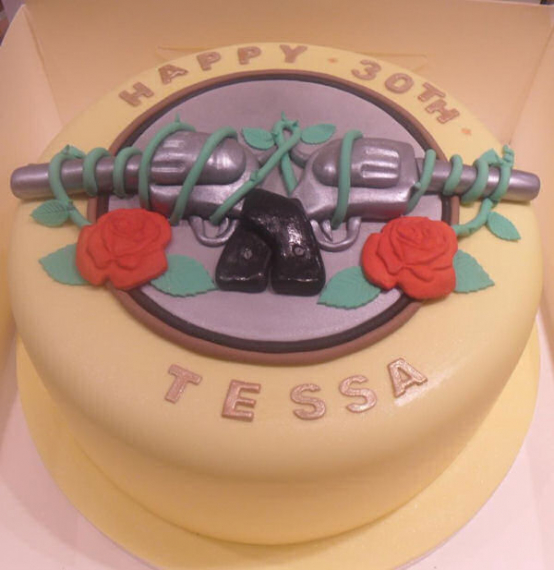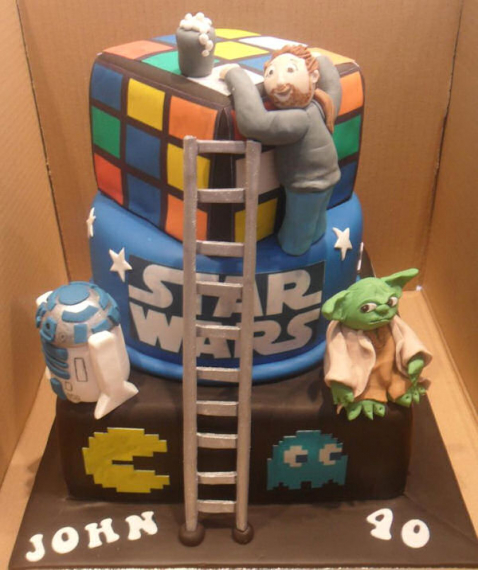 about us
For wedding cakes in Shrewsbury, celebration cakes and cupcakes with the '€˜wow'€™ factor, call Karen at Designa Cake and Cupcake Cafe.
Karen Bill is a Shrewsbury based cake maker who has been honing her craft for years. Then, due to popular demand, in January 2012 she opened Designa Cake & Cupcake Cafe, where the team - including baker Sarah Ridgway and trainee manager Ayla Hughes - creates every single cake on-site as well as running the coffee shop side of the business.
Designa Cake & Cupcake Cafe can make virtually any cake you ask for. Share your ideas, pictures or memories and they will design, bake and decorate a unique cake, be it for a wedding, birthday, Christening, retirement, leaving or 'just because'.
Have a look at the 1980s cake on the right as a great example of their creativity, or visit their Facebook page for further images.
---
Bespoke cake makers in Shrewsbury
Karen says: "I think cakes make people happy and you don't always need a reason to buy or make one. All cakes are available in your choice of flavour.
"I have a huge range of examples, but if you can't find what you looking then let me know what you have in mind and together we can create the perfect cake."
---
As well as large celebration cakes, Designa Cake & Cupcake Cafe is renowned for their 'cupcake bouquets', where a variety of cupcakes is built into a pyramid and decorated to look like a bouquet of roses.
In the cafe, which is open Tuesday to Saturday, cakes are baked fresh every day. The flavours change weekly, from triple chocolate to vanilla and black forest, with guest appearances from other flavours such as lemon meringue, strawberry shortcake, Eton Mess, Earl Grey and more.
Gluten free and dairy free cupcakes are available.
---
If you'd like to learn how to decorate your own cupcakes, you are welcome to come to one of Karen's Beginners or Advanced classes, which are held monthly. They frequently cater for private groups and children's parties in Shrewsbury.
---
Designa Cake & Cupcake Cafe uses high quality cake making and decorating supplies, which are also available for purchase.
For further information on celebration cakes and cupcakes, contact Karen and team on 01743 493084.
---
Please mention the best of Shrewsbury when contacting Designa Cake & Cupcake Cafe.
© RM5 Ltd; Cake Makers in Shrewsbury
find us here

follow us

find us on facebook