Dragon Building Contractors
about us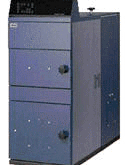 Biomass Heating Installation - look no further than Dragon Building Contractors, Saffron Walden, who can help you with wood burning, energy efficient boilers.
Dragon Building Contractors, Saffron Walden, Essex
Biomass Heating Installation
Corgi & HETAS Registered
---
With over 25 years experience in the construction industry, Dragon Building Contractors based near Saffron Walden, can offer you in depth knowledge of building requirements as well as heating services for your home.
If you are looking to install a new energy efficient green boiler and you live in the surrounding area of Saffron Walden, then contact Dragon Building Contractors who can offer you advise on biomass boilers.  These carbon neutral energy efficient BAXI boilers run off wood pellets, logs or grain.  If you are interested in having one of these low carbon biomass boilers installed, Dragon Building Contractors are able to supply and install the boiler as well as offering the boiler its annual service.  They would even advise you as to whether you would be able to apply for a grant to help towards the costs of these sustainable boilers.
Dragon Building Contractors can also supply and install energy efficient Palazzeti wood pellet stoves for use throughout the house or  just for the fireplace - these stylish wood burning stoves are imported from Italy and use either logs or wood pellets which generates heat for your room as well as offering you a high saving on your heating bills compared to other forms of traditional heating.  Dragon Building Contractors can give you advice as to how these wood burning stoves can also heat your water throughout the house.
Dragon Building Contractors have been Clear Skies approved.  This is a government initiative where Dragon Building can help you apply for either a 50% discount on purchasing a new wood burning boiler or £1,500 off the cost of buying and installing them.
Dragon Building Contractors can offer you a full range of advice on how to make your house sustainable with knowledge on:
solar heating

central heating design to supply, installation and service

underfloor heating

composting rotaloos from Australia

structural work in green oak and steel

complete renovation and extension of period properites

kitchen and bathroom installation
---
If you are looking to install a more energy efficient green boiler, then please do contact Dragon Building Contractors for all your heating installation needs.  You can contact them on 01799 598086, please do mention that you saw Dragon Building Contractors on The Best of Saffron Walden, thank you.
---
The Best of Saffron Walden (category:  Heating Installation)
Contact Us