zest4life
about us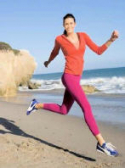 Lose weight and improve your health and wellbeing with Patrick Holford's zest4life programme - a new and unique approach to dieting and weight loss now running in the borough of Richmond.
<?xml version="1.0"?>
Rather than going on another short term fad diet and feeling tired and deprived, why not learn how to eat healthily from experts in nutrition and weight loss?

zest4life is a whole new experience in weight loss and health improvement for clients in the borough of Richmond. Learn the secrets of Patrick Holford's optimum nutrition and weight loss, how to overcome emotional eating and regain your energy.

Draw on the expertise of professional zest4life weight loss coach and nutritional therapist Corina Siegel, to help you develop the knowledge & skills you need and provide you with support to make lasting changes for both yourself and your family.

zest4life offers a choice of different methods to suit each individual and you can choose from weekly group programmes, weekend workshops, residential, private coaching, or phone coaching.
How is zest4life different?

zest4life is a structured self development programme where you will:
Learn the secrets to: weight loss, healthy eating, nutrition and wellbeing.

Benefit from expert support from professional weight loss coaches and nutritional therapists.

Receive weight loss coaching - the key to longer term success.

Boost your motivation and learn how to set realistic, achievable goals

Tackle topics such as overcoming emotional eating and breaking unhealthy habits.

Receive fascinating weight loss, health and wellbeing course materials, including: Overcoming overeating, managing stress, breaking free from cravings and many more.
---
Are you tired all the time?
Are you struggling to lose weight?
Call Corina at zest4life now to improve
your diet and wellbeing on:
07713 249 191
Tell them you found them on
thebestofrichmond website!
---
Join our new NINE WEEK programme in Richmond:
Tuesday evenings from 7.30pm to 9.30pm:
(as from 24th January 2012)

Join anytime!
£180 (includes all materials)
Book before 16th January to receive a 15% discount.
Book on with a friend and you both get a 25% discount.
Hurry as places are strictly limited

Why not come along and join your first session for FREE and find out how you can boost your metabolism,
lose weight easily and dramatically improve your health and well being.
If you are not impressed with what you learn at the session you are under absolutely no obligation to join the programme.


Included on the zest4life programme are:
Weekly weigh ins

Regular health assessments, body fat & metabolism checks

1:1 nutritional therapy consultation

Introduction to Patrick Holford's weight loss success seminars

Fascinating, weekly health seminars - hormonal health, anti-ageing & good mood foods to name but a few

Group motivation coaching and goal setting

Patrick Holford supplements and additional, high quality health products available to purchase
---

Interested in joining a weekly zest4life programme in Richmond?
Call Corina at zest4life now for more information:
07713 249 191
Call 0845 603 9333 for additional information on where zest4life programmes are running nationwide.
---
Please mention thebestofrichmond
when contacting zest4life nutritionists & dieticians
for weight loss & wellness and wellbeing
in the borough of Richmond
© thebestofrichmond

Contact Us

Nutritionists and Dieticians for
Wellness and Wellbeing and Weight Loss in Richmond
TW10 6RW