Advance Marine
(

2

reviews)
about us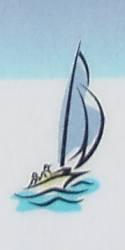 For experienced, reliable boat maintenance and management, repairs and restoration equipment, visit Advance Marine at the Portishead Quays, North Somerset.
<?xml version="1.0"?>
Whether you are new to the boating world or a serious sailor, Advance Marine is your first choice for boat maintenance and management. The family-run Portishead chandlery has absolutely everything you need to keep your boat ship-shape, from paint and varnish to dinghies and engines.
Established in 1982 and situated at the Portishead Quays, visit Advance Marine for:
Boat Maintenance and Management Supplies
· International Antifoul
· Boat Paint and Varnish
· Rollers and Brushes
· Oils and Lubricants
· Anodes
· Switch Panels
· Stainless Steel Fastenings
· Jabsco Toilet Repair Kits
· Cleaning Products and Polishes
· Cloths, Sponges, Buckets and Wash Brushes
Safety Lines and Rigging
· Safety Lines
· Rope from 3mm Shockcord
· Bungee Cord to 16mm Dock Lines
· Swage Rigging from 2.5mm to 6mm
Engines and Dinghies
· Dealers for Volvo Penta, Nanna Diesel, Mercruiser, Yanmar and Suzuki Engines
· Honwave Dinghies
· Mercury, Honda and Suzuki Outboards
Specialist Clothing
· Life Jackets for Adults, Children and Pets!
· Quayside Deck Shoes
Advance Marine - Advanced Boating Knowledge
Our boating knowledge comes from running Formula 1 powerboat teams around the world, then onto Abu Dhabi to look after offshore power boats.
Using this experience, family-run Portishead chandlery, Advance Marine can offer honest, impartial advice on all of our boat maintenance and management products to ensure that you choose the best solution for your needs.
Contact Us
Why not visit the Portishead chandlery to see our huge range of boat maintenance and management equipment for yourself?
You can find Advance Marine at:
The Boatyard
Portishead Quays Marina
Alternatively, please call us on 01275 750048 or email us. (phil@advancemarine.co.uk)
Please remember to mention The Best of Portishead when contacting local chandlery, Advance Marine - your first choice for boat maintenance and management equipment.
© The Best of Portishead
Contact Us

The Boat Yard
Portishead Quays Marina
Portishead

BS20 7DF