Poole Together
(

15

reviews)
about us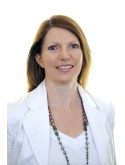 Poole Together is a hardworking recruitment agency matching skilled candidates with local employers in Poole.
<?xml version="1.0"?>
Poole Together is the only place to visit whether you're looking for staff or looking for a job in the local Poole area.
thebestof Poole
Recruitment Agencies
Poole Together
---

An unrivalled knowledge of recruitment in Poole
Poole Together has a team of experienced Consultants who really understand the local job market.
They offer employers the opportunity to search for jobseekers in the Poole area and advertise their jobs online for a fraction of the cost of the local press or other jobsites.
They give those looking for work the opportunity to post their CV's and become a part of a confidential database of local jobseekers. Local employers are able to draw on these details when they need qualified and talented people to join their teams.
---
Our aim is to get local people working for local companies
---
It's quick and easy to post your job on Poole Together.
For just £10.00, your advertisement will be visible to jobseekers within 24 hours.
Visit Poole Together to find out more.
---
Advertise your vacancies online for just £15.00 + VAT per week.
Poole Together offers a comprehensive search and select service for local employers.
Use our free service to search our database of jobseekers to find the right person for your vacancy. If you are unable to find a perfect match, you can advertise that vacancy for just £15.00 + VAT per week.
The online form is extremely quick and very easy to use. Once registered you will be able to edit, amend and manage all your vacancies.
Your recruitment advert will remain live for one week and can be extended for further weeks if required.
Jobseekers can respond to your advert by telephone, email, post or via your own website - whichever is most convenient for you.
---
It's a fast and efficient way to take care of all your recruitment needs.
Looking for a job?
Poole Together has a directory of vacancies in a variety of industries and companies in the Poole area.
---
From teaching to admin, sales to support workers, you'll be able to promote yourself directly to the people that matter - employers in the Poole area.
It's quick and easy to post your CV online.
Visit Poole Together and start moving your career forward now.
---
How to advertise your vacancy
It couldn't be easier.....
* Fill in the online form
* Preview your recruitment advert
* Pay online through PayPal, bank transfer and all major credit cards - or you can send a cheque
Your job advertisement will be live within 24 hours and you will start receiving applications straightaway.
---
How to find jobseekers through Poole Together
Just visit Poole Together and view the constantly updated list of jobseekers that are looking for work in the Poole area.
You'll find jobseekers with expertise and experience in a variety of areas whether it be industrial, catering, nursing, within an office or just looking for that very first job.
Once you've found a jobseeker for your vacancy, simply 'request more details' and that jobseeker will contact you directly about your vacancy.
---
For more information...
Poole Together - featured on thebestof Poole.
---
thebestof Poole
Recruitment Agents
Poole Together

For Events, Offers and great local businesses

Keep Up To Date



Follow us on Twitter or Friend us on Facebook.
Contact Us

Studio 308
2 Lansdowne Crescent
Bournemouth

BH1 1SA

thebestof awards