Peel2Save Perth
about us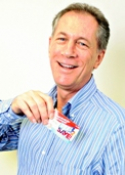 Peel2Save is the exciting new fundraising initiative taking the whole UK by storm after its launch in the summer of 2011. Peel2Save is one of the most efficient and effective ways for charities, schools, clubs, sports teams, youth groups, churches and other non-profit organisations and individuals to raise much-needed funds throughout Perth.
<?xml version="1.0"?>
Peel2Save is the ultimate super simple high-profit fundraiser! We have many proven strategies to make lots of money for your good cause - and we do most of the work for you!
Some of Perth's best restaurants, cafes, leisure outlets and retailers have made valuable discounts and offers available via Peel2Save. The Peel2Save Perth card fits easily in your purse or wallet and contains 64 fantastic offers from 27 local businesses, with a total value in excess of £400!
The card costs only £10, with £5 going directly to the fundraiser! The offers and discounts are redeemed by simply peeling off vouchers from the card.
Charities and Good Causes
Peel2Save fundraising cards are an exciting and effective way for charities and good causes to raise much needed money. The benefits of a using Peel2Save include:
Absolutely NO UPFRONT MONEY required

No minimum order

Cards replenished when you need them

Cards sell easily and quickly for £10 each

Your cause keeps £5 for every card you sell

You can return any cards that you don't sell
As Peel2Save cards offer such unbelievable value, many local organisations are already selling the cards and raising significant funds very quickly.
Local Businesses
The Peel2Save fundraising cards is one of the newest, most effective ways for you to attract new customers and help local charities and good causes to raise money.
Many good reasons for featuring on the Peel2Save card:
1) Completely free advertising for you
2) You get lots of new customers
3) Good way to reward existing customers
3) The cards support your local community
4) There's no work for you
5) You'll be helping to raise money for good causes
6) Peel2Save cards are a zero cost promotion with high redemption rates
7) Positions you as a business that is actively supporting your local community.
With Peel2Save everybody wins - consumers save money, good causes raise money and you win new customers. If you want to build your business, support a simple fundraising programme that really works and establish yourself as a community leader, contact Peel2Save today.
Local Residents and Consumers
There's one simple reason why you should purchase and use Peel2Save cards - they offer fantastic value for money! These cards are packed with 64 great offers from local businesses that have been specially selected by people who live and work in your area. These offers equate to over £400 of value!
Half the proceeds from the sale of every card goes to fundraise for charities and good causes here in Perth, as well as supporting great local businesses and offering you fantastic savings.

Call Andy on 07955 341 027 or
Find him on facebook:
www.facebook.com/Peel2SavePerth

Please mention The Best of Perth & Kinross when contacting Peel2Save Perth
The Best of Perth & Kinross - featuring only the best businesses in Perth & Kinross
Contact Us