Cawthornes
(

2

reviews)
about us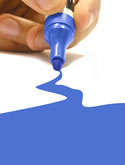 Cawthornes Superstore in Nuneaton - your local Designers, Printers, Office supply and Stationers.
<?xml version="1.0"?>
Cawthornes of Nuneaton have grown to become one of the UK's leading Independent suppliers of print, office supply and stationers.  This multi million pound business has been achieved through their consistent focus on customer need.
Cawthornes Superstore,  based on Corporation Street, Nuneaton offer a wide portfolio of products and services at competitive prices.  Visit www.cawthornes.co.uk for full information on Cawthornes products and services.
They  offer a genuine personal service that is tailored to each individual customer.
Cawthornes objective is simple.......
 ........To deliver the lowest cost option for a full portfolio of office products, furniture and print with a tailored personal package.  By minimising the overheads, Cawthornes are able to reduce costs which when combined with competitive pricing makes a winning edge!
Co-owners Michael & Harry Cawthorne care passionately about the products and services Cawthornes offer.  This ethos carries through the business to the company's greatest asset
The workforce!
They are enthusiastic - try them out!
visit
 www.cawthornes.co.uk or visit the Superstore on Corporation Street, Nuneaton.
---
When calling Cawthornes office supply & stationers please mention 'The Best of Nuneaton'
The Best of Nuneaton - the place to see and be seen for everything in  Nuneaton.
---
Nuneaton: Category: Office supply and stationers
Contact Us

W Cawthorne & Son Ltd.
Corporation Street
Nuneaton
Warwickshire
CV11 5AG