Black Belt Academy Dyslexia Support
(

12

reviews)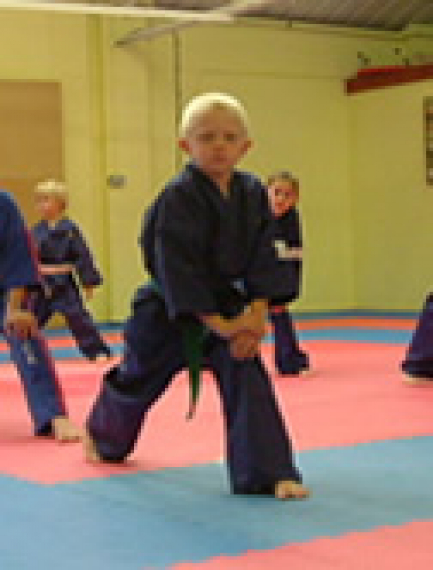 about us
Brain Dojo. A new way to help people with Dyslexia and other learning challenges at our Dyslexia centre and support in Norwich.
Brain Dojo

This 'Martial Art' works to help everyone increase their learning capability but is especially useful for those needing support / therapy for Dyslexia, Dyspraxia and the like.
Dyslexic children have experienced many negative situations connected to learning. They may hold the belief that they just can't do the things that other children can do. Brain Dojo takes these dyslexic (and other learning challenged people) and shows them a different concept to learning. Our Dyslexia Centre and Support Classes in Brain Dojo are held in schools and at our Norwich Academy, these classes show people that they can learn in a physical way. Movement is used to stimulate memory and sequencing abilities.
The fact that Martial Arts is 'cool' and success is rewarded with a belt system culminated in the coveted BLACK BELT, means that children are keen to practice in their own time to improve moves that will be assessed for each belt.

Consider this made up story about a Norwich pupil;

Freddy is 11, he is dyslexic and has been in school for 6 1/2 years. Every week during that time someone has come to his classroom and collected him for his 'special' lesson. Every week the other kids make fun of him because of these 'special' lessons.
Now, all of a sudden, a Martial Arts instructor wearing a bright red suit and a Black Belt, calls for Freddy and announces
"Freddy it's time for your individual Karate lesson."
The other kids have wide eyes, suddenly Freddy is doing something they would like to do, he is cool.

Freddy has been told not to use his skills or talk about his Brain Dojo (Martial Arts) lessons, as they are only for a selected few. Now he begins to feel good about himself. Learning is not such a chore, he can easily learn times tables and spelling rules when they are linked to the Brain Dojo moves.
At last he can see he has a chance to be successful.

Dyslexia Centre and Support.For more information on Brain Dojo email its creator Richard Vince , visit our website or call our Norwich Academies 01603 603809.


---
When calling Brain Dojo dyslexia support centre please mention the Best of Norwich.
Contact Us

9 Bull CloseNorwich
Norfolk
NR3 1SX

find us here