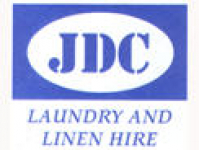 JDC Laundry & Linen Hire
Units 1-3 Corbridge Workshops
Station Road
Corbridge
Northumberland
NE45 5AZ
T:
01434 634234
about us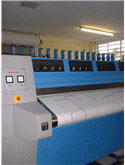 Commercial Northumberland Laundry Services and Linen Hire for Hexham, Corbridge and the Tyne Valley
Northumberland-based JDC Laundry & Linen Hire offers a fantastic service to the restaurants, hotels and B&B, sports clubs and caterers in Hexham, Corbridge & the Tyne Valley.
If you are a local business and require a laundry service for your table linen or bedding please give Julian a call on Hexham (01434) 634234.
Many businesses in the Hexham area already use JDC Laundry & Linen Hire as their laundry service of choice.
If you have a restaurant, hotel, B&B or other business that produces large amount of laundry why not let JDC Laundry & Linen Hire take control so that you can concentrate on what you do best – running your business.
It makes sound business sense to outsource your laundry and linen hire:
Flexibility

High standards

Reduced staffing requirements

No need for specialist washing machines

Reduced utility bills

You can concentrate on building your business
JDC Laundry & Linen Hire can collect your laundry from your business or home and return it once it's finished, so just ring Julian on (01434) 634234 and let them take your laundry problems away.
If you prefer to visit just ask for Julian. Click on the MAP button on the right for directions to their Corbridge laundry in Northumberland.
As well as their commercial laundry service they also specialise in the washing and drying of duvets. Their machines can wash a King Size quilt without using dry cleaning chemicals. So don't buy a new one let JDC clean your old duvet


The businesses of Hexham, Corbridge & the Tyne Valley enjoy the following laundry services:
Linen hire

Washing

Starching

Blanket cleaning

Duvet cleaning

Bed linen cleaning

Express shirt service

Ironing
So, whatever your laundry, dry cleaning or linen hire needs, don't delay! Bring your laundry and dry cleaning to JDC Laundry & Linen Hire.
JDC helping the businesses of Hexham, Corbridge & the Tyne Valley life their live a bit easier!
---
JDC Laundry & Linen Hire
Units 1-3
Corbridge Workshops
Corbridge, Northumberland
(01434) 634234
---
Please mention thebestof Northumberland when you ring about our laundry services or linen hire.