Burford House Hotel, High Street, Burford, Oxon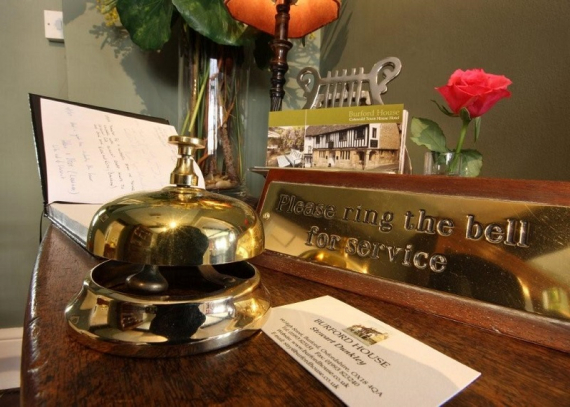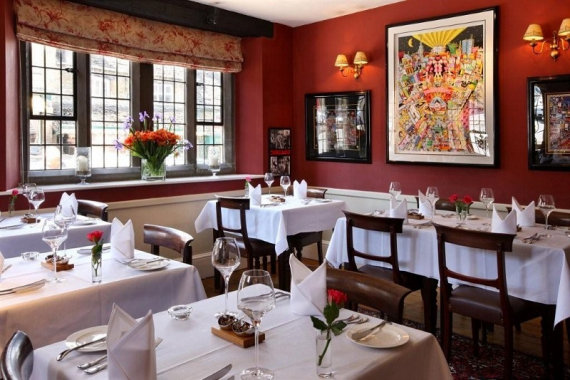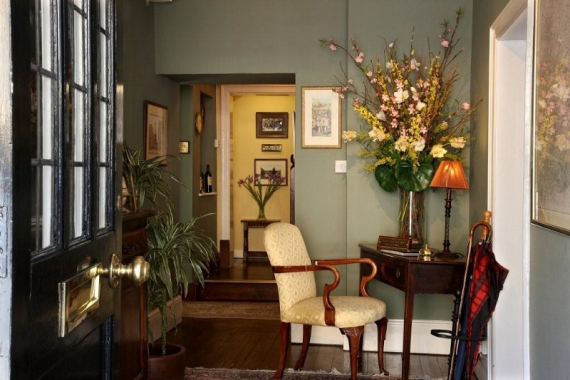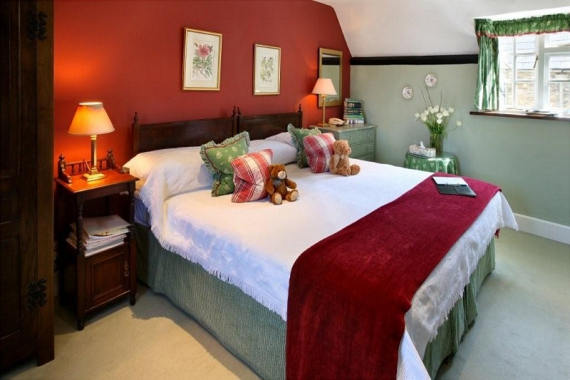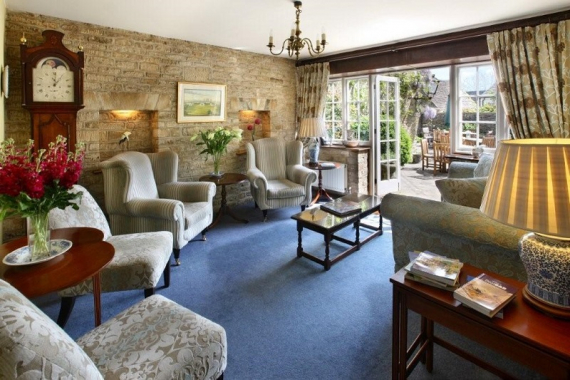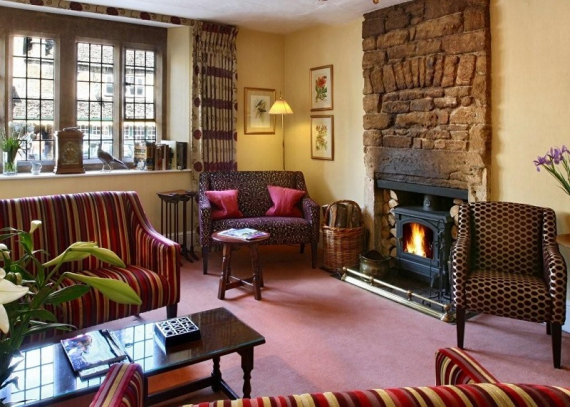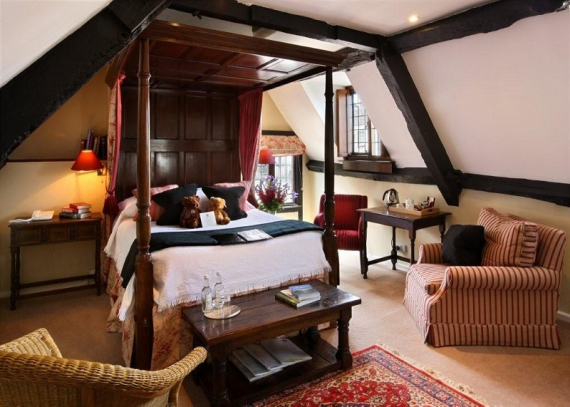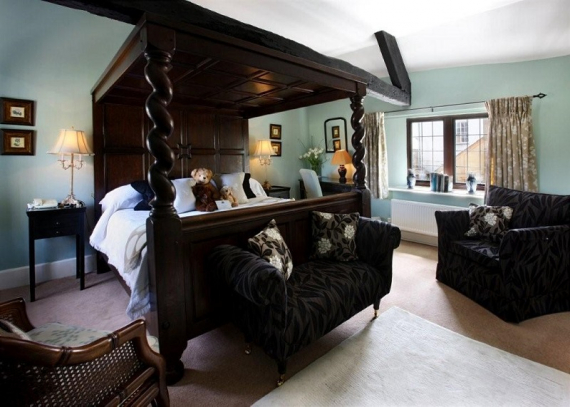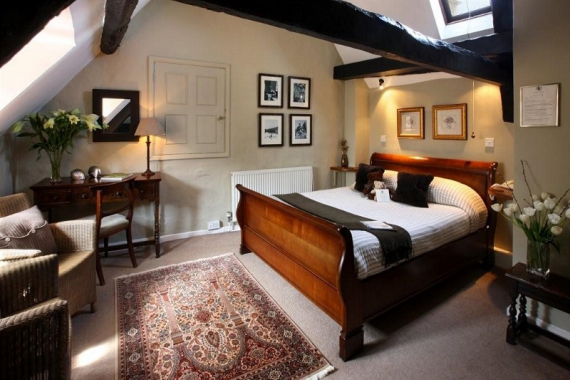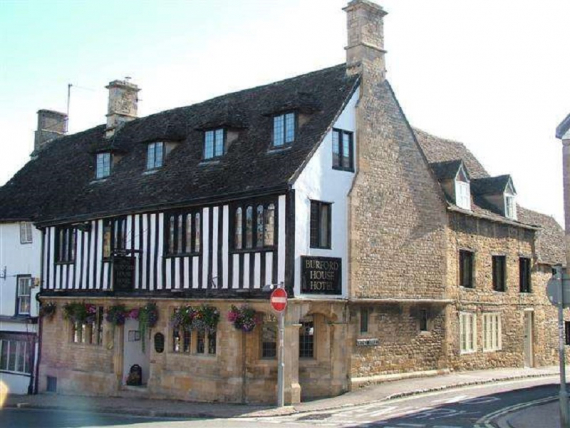 about us
Burford House Hotel - a comfortable and luxurious 17th Century hotel full of original features, ideally located in Burford in The Cotswolds. Delicious meals, prepared from local Cotswold ingredients are now available on Thursday, Friday and Saturday evenings as well as at lunchtime every day. Voted one of the top two restaurants in the Cotswolds by the dining public!
BURFORD HOUSE HOTEL
99 High Street
Burford, Oxfordshire OX18 4QA
T: 01993 608 391 F: 01993-823240
E: stay@burford-house.co.uk
W: www.burford-house.co.uk
---
If you are looking for a luxurious, inviting Hotel, in the heart of the beautiful Cotswolds then you've found it in The Burford House Hotel. With just eight, individually designed & decorated bedrooms, the Burford House Hotel is that special place you dream about when you're sitting at your city office desk! 
---
 Comfortable queen or king sized beds (& even a four-poster!), fine linen, huge baths & power showers, squashy sofas & log fires. Everything is designed to give you a peaceful, luxurious stay in beautiful surroundings. For those guests that need to keep in touch with the outside world, The Burford House Hotel offers satellite television, wireless broadband and internet access in all rooms. There are two public rooms, one with log fire and one leading out to the delightful courtyard garden - both are small & cosy and comfortably furnished - ideal for a trawl through the Sunday papers, or a glass of wine before lunch or dinner.
The Burford House Hotel is ideally located on Burford High Street - an absolute treasure trove of antique, craft, clothes & specialist shops and with an enormous variety of restaurants for Burford House Hotel guests to choose from. Surrounding Burford is some of the most beautiful Cotswold countryside to be found anywhere - along with idyllic villages, traditional pubs and many local artist & craft outlets, farm shops & activities.
The Burford House Hotel is the ideal place to relax ........... sumptuous English breakfasts, with local produce; light lunches; cream teas & homemade Damson Gin by the log fire or in the comfort of your own room or suite. The Burford House Hotel is the perfect base for your Cotswold Wedding, for either the bride or grooms family or guests, for walking in the Cotswolds; for shopping; or for a relaxing, luxurious break.
Please click on the website at www.burford-house.co.uk or call Ian on 01993 608 391.
You won't regret it and we are sure you will be back time and time again. PLEASE book early for busy holiday periods such as Christmas, Easter & Bank Holidays. We hate to disappoint our guests and with only 8 rooms, we book up fast!
The Burford House Hotel, High Street, Burford, Oxon.
Please Mention The Best of The North Cotswolds when contacting The Burford House Hotel. The Best of the North Cotswolds & The Burford House Hotel would like to know your views so that we can provide a better service to all our users. Please be so kind as to write a review.
---
The Best of The North Cotswolds Category: Hotel Cotswolds; Accommodation Cotswolds; Hotel Restaurant Cotswolds provided by The Burford House Hotel & www.thebestof.co.uk/northcotswolds
---
Thank you for visiting The Burford House Hotel & The Best of The North Cotswolds
For Goods, Services, Businesses & Events in the South Cotswolds, please visit www.thebestof.co.uk/stroud - thank you.
© Burford House Hotel & The Best of the North Cotswolds
Contact Us

Burford House Hotel
99 High Street
Burford
Oxfordshire
OX18 4QA

find us here

find us on facebook

thebestof awards